Your Data, Their Billions By Jane S. Hoffman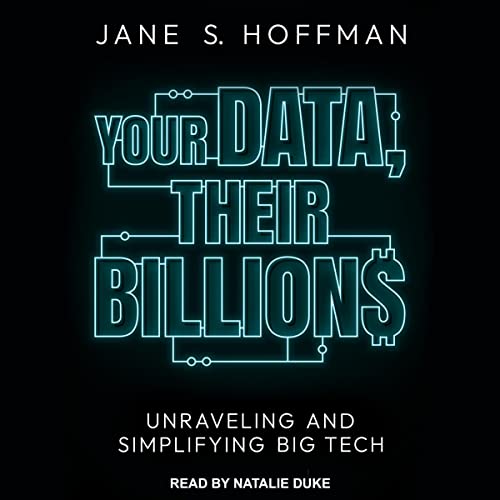 Narrated by: Natalie Duke
Length: 10 hrs and 36 mins
Release date: 04-19-22
Your Data, Their Billions AudioBook Summary
What if somebody knew everything about you?
Somebody does. That somebody is "Big Tech."
Facebook, Google, Amazon, Apple, and Microsoft know more about you than you do. And they make billions of dollars by cashing in on your private data.
Our personal data, which Big Tech companies get for free, is the engine that drives the unregulated, free-for-all world called the digital marketplace. These corporate giants may bring us information and entertainment, convenience and connection, but they also do a lot of harm.
Download
https://rg.to/file/09c223239ec7ddf56039fe2e6fcfd3fe/Jane_S.Hoffman-_Your_Data_Their_Billions.zip.html