Why Did You Stay? By Rebecca Humphries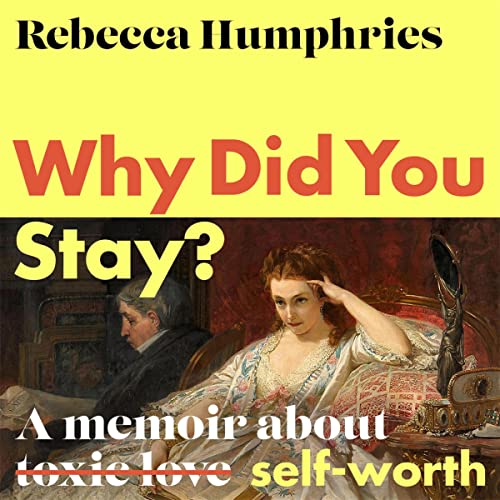 Narrated by: Rebecca Humphries
Length: 10 hrs and 28 mins
Release date: 07-07-22
Why Did You Stay? By Rebecca Humphries AudioBook Summary
Actor, writer and hopeless romantic Rebecca Humphries had often been called crazy by her boyfriend. But when paparazzi caught him kissing his Strictly Come Dancing partner, she realised the only crazy thing was believing she didn't deserve more.
Forced into victimhood by the story, Rebecca chose to reclaim her power, posting her thoughts on social media, including advice for other women who might be experiencing what she realised she'd managed to escape: a toxic, oppressive relationship. A flood of support poured in, but amongst the well-wishes was a simple question with an infinitely complex answer: 'if he was so bad, why did you stay?'
Empowering, unflinching and full of humour, this book takes that question and owns it. Using her relationship history, coming-of-age stories and experiences since the Strictly scandal, Rebecca explores why good girls are drawn to darkness, whether pop culture glamourises toxicity, when a relationship 'rough patch' becomes the start of a destructive cycle, if women are conditioned for co-dependency and—ultimately—how to reframe disaster into something magical.
Download
https://rg.to/file/8dec629506fda543744b33a52701c82c/Rebecca_Humphries_-_Why_Did_You_Stay.m4b.html