Whatever Happened to Hollywood By Jesse L. Lasky Jr.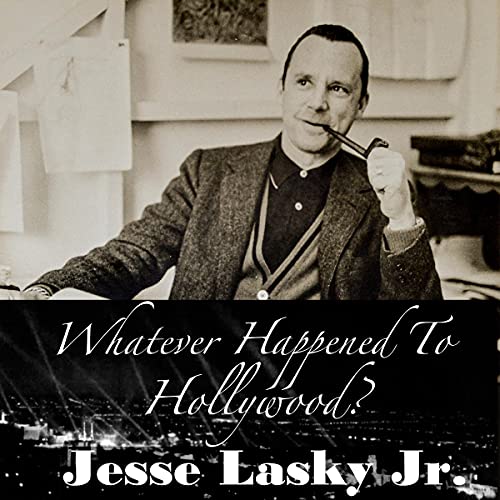 Narrated by: Richard Niles
Length: 14 hrs and 27 mins
Release date: 07-21-21
Whatever Happened to Hollywood AudioBook Summary
Screenwriter Jesse L. Lasky, Jr. tells his Hollywood tales as an insider, with stories and insights sparkling with poetry, humor and the heat of first-hand observation. The son of the man who produced Hollywood's first feature film, Jesse's book is the history of the film industry, the birth of an art form and a compelling personal memoir. There are revealing portraits of Lasky, Sr. and his partners Samuel Goldwyn and Cecil B. De Mille (for whom Jesse wrote eight films, including The Ten Commandments) – and friends and colleagues such as Douglas Fairbanks, Jr., Alfred Hitchcock, Harry Cohn, Darryl Zanuck, Nick Ray and Sam Fuller. From dating Jean Harlow to writing for Gary Cooper, Edward G. Robinson and Yul Brynner, here are the artists and the conmen, the breathtaking creativity and the destructive treachery, described by a man who knew everyone and saw everything.
Download
https://rg.to/file/96549b11019275e97be2aeb8a3737788/Jesse_L.Lasky_Jr.-_Whatever_Happened_to_Hollywood.zip.html