What We Will Become By Mimi Lemay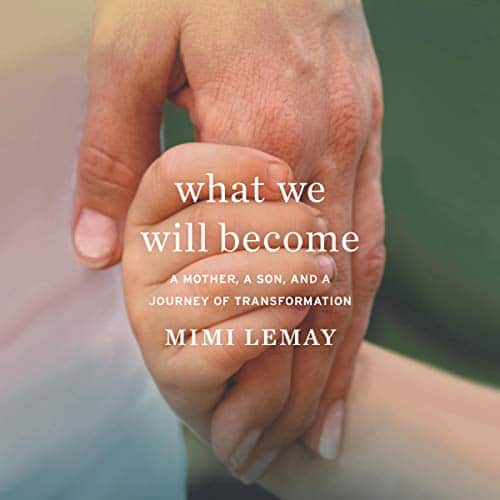 Narrated by: Mimi Lemay
Length: 12 hrs and 3 mins
Release date: 11-12-19
What We Will Become AudioBook Summary
A mother's memoir of her transgender child's odyssey, and her journey outside the boundaries of the faith and culture that shaped her.
From the age of two and a half, Jacob, born "Em", adamantly told his family he was a boy. While his mother Mimi struggled to understand and come to terms with the fact that her child may be transgender, she experienced a sense of déjà vu – the journey to uncover the source of her child's inner turmoil unearthed ghosts from Mimi's past and her own struggle to live an authentic life.
Raised in an ultra-Orthodox Jewish family, every aspect of Mimi's life was dictated by ancient rules and her role in life largely preordained from cradle to grave. As a young woman, Mimi wrestled with the demands of her faith and eventually made the painful decision to leave her faith and community and the strict gender roles it upheld.
Having risen from the ashes of this past life, Mimi was prepared to help her son forge a new one, at a time when there was little consensus on how best to help young transgender children. Brimming with love and courage, and an honest, heartfelt portrait of an unforgettable family, What We Will Become is a testament to how painful events from the past can be redeemed to give us hope for the future.
File Size: 322.65 MB
Download
https://rg.to/file/ec20a8e8eb069b471c9e70f61a78b96b/Mimi_Lemay_-_What_We_Will_Become.zip.html