Vasily Grossman and the Soviet Century By Alexandra Popoff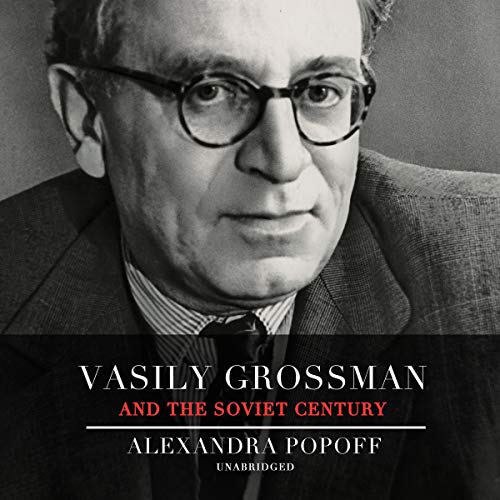 Narrated by: Stefan Rudnicki
Length: 15 hrs and 44 mins
Release date: 03-26-19
Vasily Grossman and the Soviet Century AudioBook Summary
If Vasily Grossman's 1961 masterpiece, Life and Fate, had been published during his lifetime, it would have reached the world together with Pasternak's Doctor Zhivago and before Solzhenitsyn's Gulag. But Life and Fate was seized by the Russian KGB. When it emerged posthumously, decades later, it was recognized as the War and Peace of the 20th century.
Always at the epicenter of events, Grossman (1905-1964) was among the first to describe the Holocaust and the Ukrainian famine. His 1944 article "The Hell of Treblinka" became evidence at the Nuremberg trials. Grossman's powerful anti-totalitarian works liken the Nazis' crimes against humanity with those of Stalin.
We are only now able to examine Grossman's prose, which has the everlasting quality of great art, as well as his life and legacy, which Popoff's authoritative biography illuminates.
File Size: 429.19 MB
Download
https://rg.to/file/b3a8eebac6e50bb380a55f9961a6a5b8/Alexandra_Popoff_-_Vasily_Grossman_and_the_Soviet_Century.m4b.html