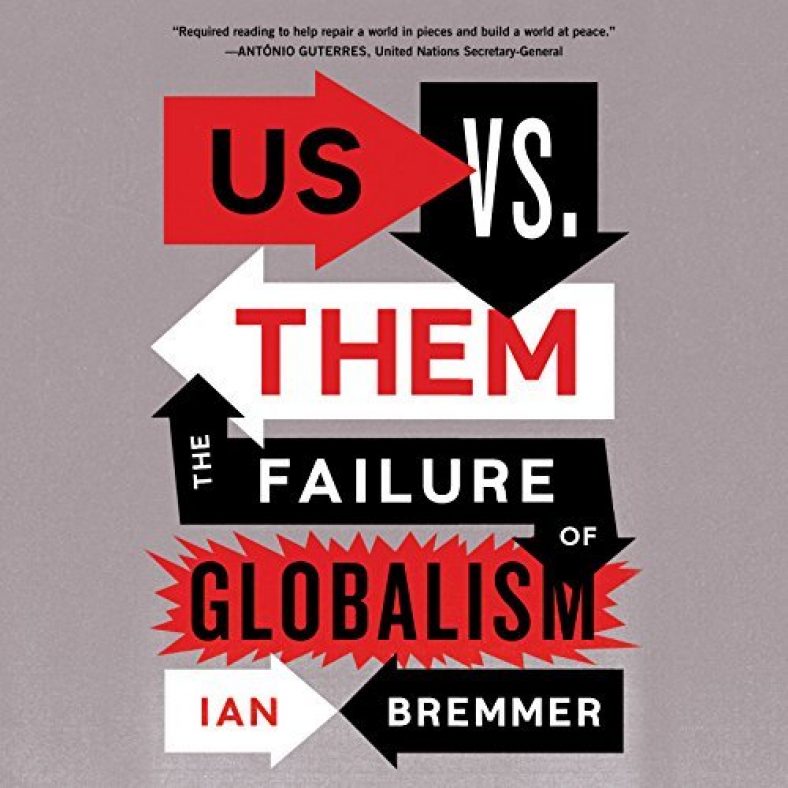 Us vs.Them By Ian Bremmer
Narrated by: Willis Sparks
Length: 5 hrs and 8 mins
Unabridged Audiobook
Release date: 04-24-18
Language: English
Us vs.Them AudioBook Summary
From Ian Bremmer, the acclaimed Time columnist, Eurasia Group president, and expert consultant on global risk, comes a definitive guide to navigating the dangers of the age of populism.
From Brexit in the UK, to Donald Trump in the US, to extremist parties in Europe and the developing world, populism has dominated recent headlines. What explains this rise of leaders who stoke nationalist anger in their countries, from Le Pen to Erdogan? How long will the populist wave last? Who will be the winners and losers in this climate, and how can we defend the values of democracy, free trade, and international cooperation?
No one is better suited to explore these questions than Ian Bremmer, who has built his career on assessing global risk for his clients, and explaining complex political dynamics in accessible terms in publications such as Time. He explains the social, economic, and technological forces fueling this new wave of populism and why we're witnessing a rejection of the democratic, global cosmopolitan trends of the late 20th century.
Bremmer argues that, much like climate change, the rise of populism around the world is inevitable, likely to spread wider and worsen over the coming decade. But despite this bleak assessment, he also sees a light at the end of the tunnel. This audiobook offers a guide to navigating the shifting political landscape and weathering the populist storm.
File Size: 139.39 MB
Download
https://rg.to/file/85e6a41aebf10c3c9e655624c2ee61a7/Ian_Bremmer_-_Us_vs._Them.zip.html