Until the Eyes Shut By Andreas Hartinger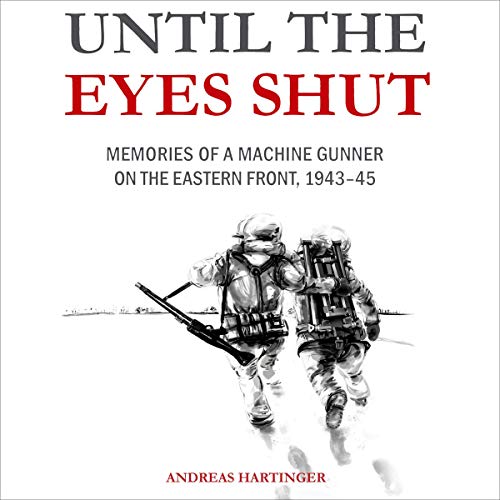 Narrated by: Tim H. Dixon
Length: 5 hrs and 32 mins
Release date: 11-30-20
Until the Eyes Shut AudioBook Summary
The veteran tells his grandson about his World War II experiences, without pathos but with gripping, brutal honesty.
The rulers' mistakes are paid for with the blood of the people. This is shown in history both recent and ancient, time and time again. It was no different for an Austrian mountain farmer's son who was thrown into the carnage of the Eastern Front. He was in the prime of his youth, and the German Reich was already close to losing the war.
In ripe-old age, he remembers those dark hours that have haunted him throughout his life. Manning his machine gun in merciless struggles with a superior enemy or fighting for survival in brutal close combat, reduced to basest instincts. He also remembers the rock-solid comradeship with his mountain troop, the unexpected gestures of humanity, and an insane destructiveness at a time when the world was out of joint.
File Size: 151 MB
Download
https://rg.to/file/9668bc8c3bee743b98263c3c5e7b3f52/Andreas_Hartinger_-_Until_The_Eyes_Shut.zip.html