Understanding Stocks, Third Edition By Michael Sincere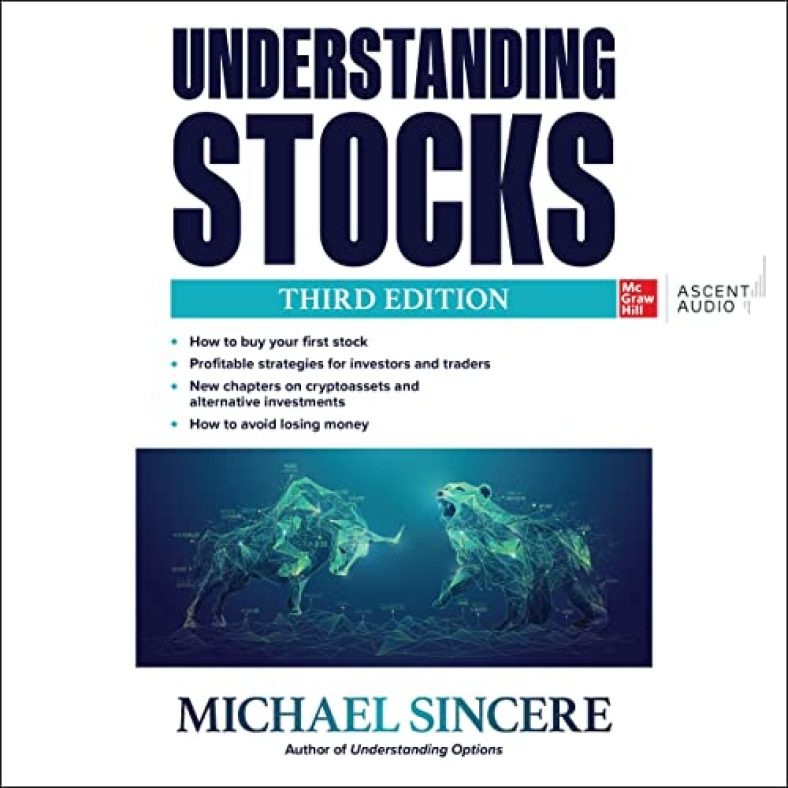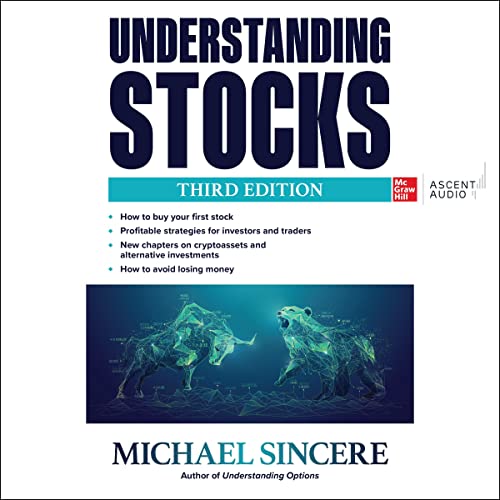 Narrated by: Walter Dixon
Length: 8 hrs
Release date: 05-24-22
Understanding Stocks, Third Edition By Michael Sincere AudioBook Summary
There's never been a better time to get into stocks. New technologies provide tools and equipment for novices that previous generations of investors and traders didn't even dream of.
The go-to guide for beginners, Understanding Stocks provides everything you need to start out strong. From opening an account to evaluating stocks to making trades, it covers all the fundamentals—market language, players, rules, strategies, and environment—and helps you build a solid portfolio by developing the right balance between risk and reward.
This updated third edition includes brand-new chapters on risk management, identifying winning stocks, testing your trading strategy, Bitcoin and alternative investments, ways to read the market quickly and accurately, technical and fundamental analysis, and short-term trading and long-term investing.
In addition, this comprehensive resource brings you fully up to date on pattern day trading rules and zero commissions, strategies for both bull and bear markets, the influence of computer algorithms, and preparing for the market open.
Download
https://rg.to/file/b15135e84c6a743df558fddfcbf05046/Michael_Sincere_-_Understanding_Stocks,_Third_Edition.zip.html