Tomboy By Lisa Selin Davis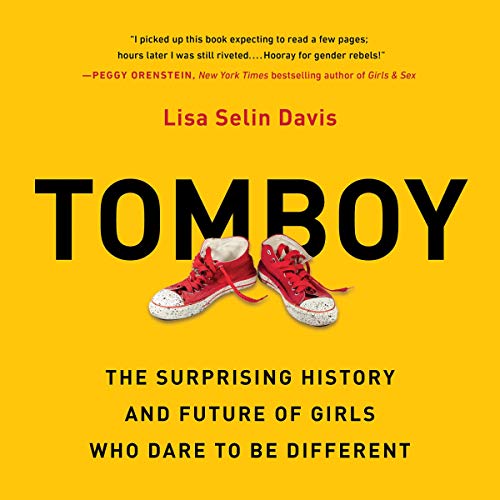 Narrated by: Therese Plummer
Length: 7 hrs and 32 mins
Release date: 08-11-20
Tomboy AudioBook Summary
A heartfelt celebration and exploration of the tomboy phenomenon and the future of girlhood, based on the author's viral New York Times op-ed.
We are in the middle of a cultural revolution, where the spectrum of gender and sexual identities is seemingly unlimited. So when author and journalist Lisa Selin Davis's six-year-old daughter first called herself a "tomboy," Davis was hesitant. Her child favored sweatpants and T-shirts over anything pink or princess-themed, just like the sporty, skinned-kneed girls Davis had played with as a kid. But "tomboy" seemed like an outdated word – why use a word with "boy" in it for such girls at all? So was it outdated? In an era where some are throwing elaborate gender reveal parties and others are embracing they/them pronouns, Davis set out to answer that question, and to find out where tomboys fit into our changing understandings of gender.
In Tomboy, Davis explores the evolution of tomboyism from a Victorian ideal to a 21st century fashion statement, honoring the girls and women – and those who identify otherwise – who stomp all over archaic gender norms. She highlights the forces that have shifted what we think of as masculine and feminine, delving into everything from clothing to psychology, history to neuroscience, and the connection between tomboyism, gender identity, and sexuality. Above all else, Davis's comprehensive deep-dive inspires us to better appreciate those who defy traditional gender boundaries, and the incredible people they become.
File Size: 203.53 MB
Download
https://rg.to/file/ceacb8d6bd034c18a1cfb2060ba4c61d/Lisa_Selin_Davis_-_Tomboy.zip.html