Time and Free Will By Henri Bergson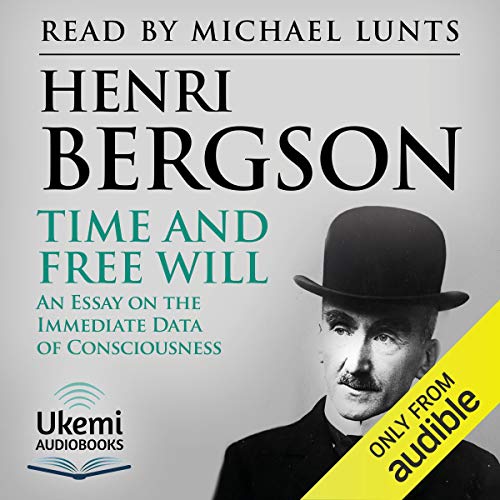 Narrated by: Michael Lunts
Length: 6 hrs and 44 mins
Release date: 07-21-20
Time and Free Will AudioBook Summary
Henri Bergson (1859-1941) was the leading French philosopher of the first half of the 20th century. Near the end of his life when he was forced to register with the police in Nazi-occupied France he wrote: 'Academic. Philosopher. Nobel prize winner. Jew.'
He was indeed all these things and many more, being as famous in his lifetime for his political activities, working with US President Woodrow Wilson to found the League of Nations, as for being a member of the Académie française and president of the Society for Psychic Research.
Time and Free Will, his doctoral thesis, was published as a book in 1889 and attacks and rejects the mechanistic view of causality described in Kant's version of space and time and proceeds to attempt to define free-will and consciousness by separating space and time. In the process he ascribes temporality to the immediate data of consciousness, or lived time, calling it 'the duration', la durée.
This duration is a key concept in his philosophy. He defines this state as the precondition for the possibility of free will and declares that freedom is mobility. He argues that science cannot measure changes in consciousness qualitatively, only quantitively. His approach is dualistic, expressing a preference for instinct, or intuition, to intellect and characterises intuition as memory rather than perception.
File Size: 367.85 MB
Download
https://rg.to/file/9846d2a29edcf9f7148ae004c9c84f00/Henri_Bergson_-_Time_and_Free_Will.m4b.html