There Is No Box By Marisa Cleveland, Simon Cleveland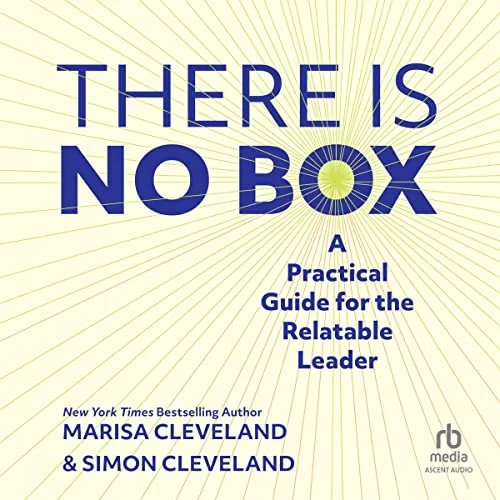 Narrated by: Matthew Boston
Length: 6 hrs and 43 mins
Release date: 11-08-22
There Is No Box By Marisa Cleveland, Simon Cleveland AudioBook Summary
Leading isn't just something you do; leadership is a lifestyle.
In today's global economy, effective leadership requires engaging in diverse interactions, meaning there is no one, predefined way to lead. Instead, leaders today must be culturally agile, and they must live that awareness and adaptability each and every day.
There Is No Box is a practical guide for leaders who recognize how critical it is to draw outside the lines of typical guidance in order to rethink leadership development and gain competencies that make them more inclusive, culturally aware, and empowered to facilitate collaboration.
Authors Marisa Cleveland and Simon Cleveland draw on their combined forty years of experience in corporate, government, and higher education leadership to answer a question they've been getting for over two decades: how do lauded leaders live? Through anecdotes and interviews paired with actionable takeaways, the book investigates where leaders start, how they become boxed in upon entering the workforce, and finally how they can break through those boundaries to become a culturally agile leader and a meaningful contributor to our global society.
Download
https://rg.to/file/6c64888eb670b507e751fa60eb2d76be/Marisa_Cleveland,Simon_Cleveland-_There_Is_No_Box.m4b.html