The Two Fundamental Problems of Ethics By Arthur Schopenhauer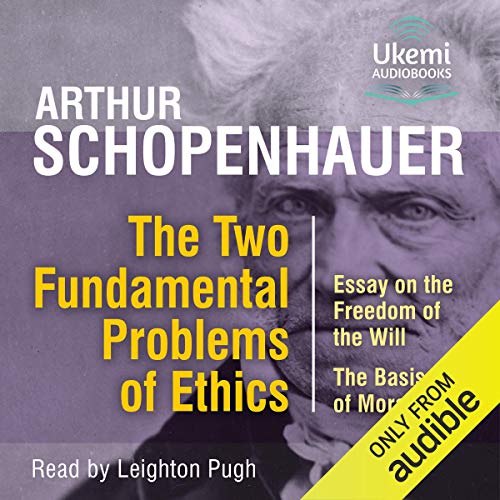 Narrated by: Leighton Pugh
Length: 11 hrs and 14 mins
Release date: 01-09-19
The Two Fundamental Problems of Ethics AudioBook Summary
The essays in The Two Fundamental Problems of Ethics have a rather special place in Schopenhauer's work, both being written as entries to Scandinavian philosophy competitions, one in Norway and one in Sweden.
'Essay on the Freedom of the Will' was Schopenhauer's response to the question posed by the Royal Norwegian Society of Sciences in 1839: 'Is it possible to demonstrate human free will from self-consciousness?' In a clear and confident response, the 51-year-old philosopher, then living in Frankfurt, laid out his views, under headlines such as 'What is Freedom', 'The Will and the Self-Conscious', 'The Will and the Consciousness of Other Things', 'Predecessors', 'Conclusion' and 'A Higher View'. The essay won.
The following year, Schopenhauer produced a second work on ethics. The Royal Danish Academy of Sciences proposed the question: 'Is the fountain and basis of Morals to be sought for in an idea of morality which lies directly in the consciousness (or conscience), and in the analysis of the other leading ethical conceptions which arise from it? Or is it to be found in some other source of knowledge?' In answer Schopenhauer presented 'The Basis of Morality', arguing that morality stems from compassion, but it was denied the prize, though his was the only entry! Despite this unexpected result, Schopenhauer published both works in 1841 under the present title – with characteristic bombast declaring that one had won and the other had not!
File Size: 234.58 MB
Download
https://rg.to/file/cef1de02d513d089bab9809c3962f28b/Arthur_Schopenhauer_-_The_Two_Fundamental_Problems_of_Ethics.zip.html