The Spy Who Knew Too Much By Howard Blum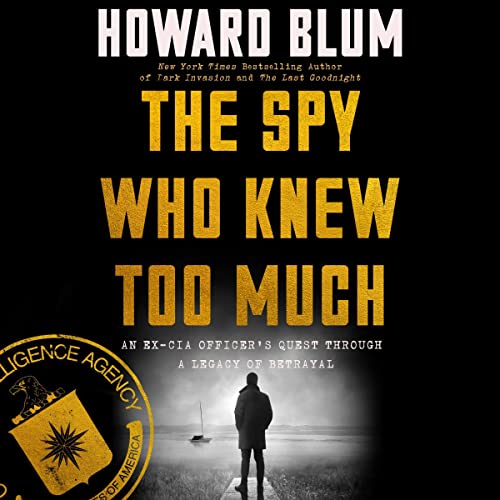 Narrated by: Steve Hendrickson
Length: 10 hrs and 6 mins
Release date: 06-07-22
The Spy Who Knew Too Much By Howard Blum AudioBook Summary
"Howard Blum writes history books that read like thrillers." (New York Times)
A retired spy gets back into the game to solve a perplexing case—and reconcile with his daughter, a CIA officer who married into the very family that derailed his own CIA career—in this compulsive true-life tale of vindication and redemption, filled with drama, intrigue, and mystery from the New York Times best-selling author of The Last Goodnight. It's a real-life thriller whose stunning conclusion will make headline news.
On a sunlit morning in September 1978, a sloop drifts aimlessly across the Chesapeake Bay. The cabin reveals signs of a struggle, and "classified" documents, live 9 mm cartridges, and a top-secret "burst" satellite communications transmitter are discovered aboard. But where is the boat's owner, former CIA officer John Paisley?
One man may hold the key to finding out. Tennent "Pete" Bagley was once a rising star in America's spy aristocracy, and many expected he'd eventually become CIA director. But the star that burned so brightly exploded when Bagley—who suspected a mole had burrowed deep into the agency's core—was believed himself to be the mole. After a yearlong investigation, Bagley was finally exonerated, but the accusations tarnished his reputation and tainted his career.
Download
https://rg.to/file/c52081fb1f2a83312ee41d56b4d65e94/Howard_Blum_-_The_Spy_Who_Knew_Too_Much.zip.html