The Science of Irrationality By Prof. Stuart Vyse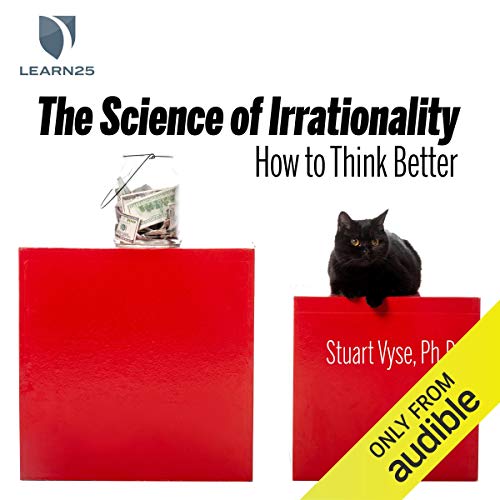 Narrated by: Prof. Stuart Vyse
Length: 6 hrs and 5 mins
Release date: 07-03-19
The Science of Irrationality AudioBook Summary
This wide-ranging course reveals the method to our madness in everything from finances to fateful Fridays. An expert on irrational behavior, Stuart Vyse, PhD, discusses what it means to be rational before delving into the many reasoning errors and psychological challenges that lead us astray.
In 15 lectures, you will learn to identify the logical fallacies and quirks of our psychology that tempt us to make unwise decisions. Drawing on the research behind his two popular books, Believing in Magic: The Psychology of Superstition and Going Broke: Why Americans (Still) Can't Hold on to Their Money, Vyse highlights the ways that irrational thinking might plague you in your daily life. The course is based in theory, but as you will see it's also teeming with practical advice.
You'll also examine several popular conspiracy theories before exploring the remarkable staying power of common superstitions:
The number 13
Black cats
Walking under ladders
The Evil Eye
How did these superstitions come to be? Is it always bad to be irrational? At what point do our beliefs veer into the territory of wishful thinking or willful ignorance?
Packed with fun examples and everyday pointers, this course leaves you thinking long and hard about how you think. Let Vyse teach you how to avoid common pitfalls and make better decisions.
File Size: 164.09 MB
Download
https://rg.to/file/d3255f3e79b571fff03610dbdb9a605e/Prof.Stuart_Vyse-_The_Science_of_Irrationality.zip.html