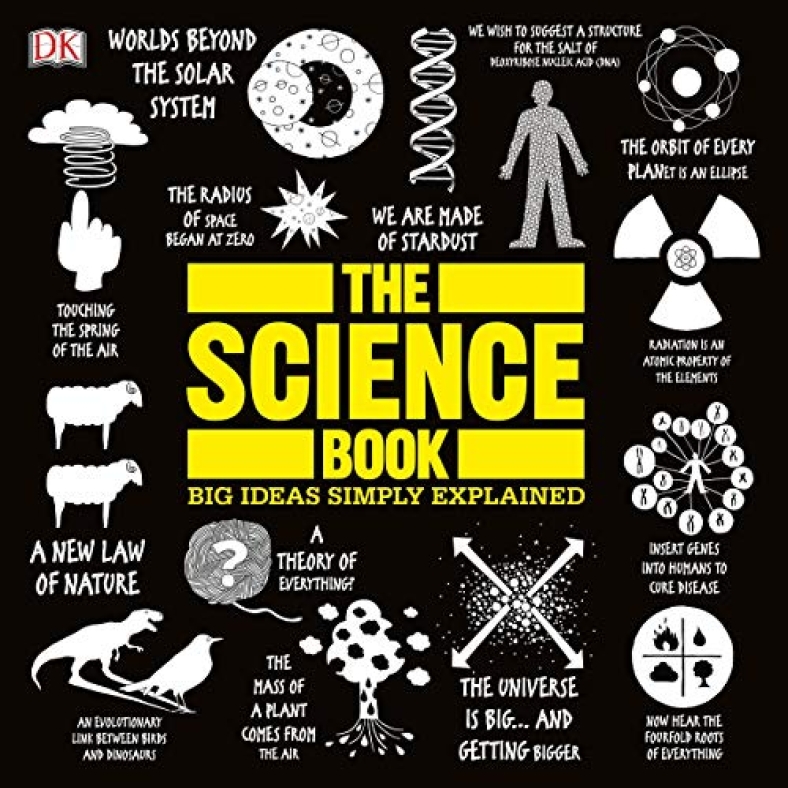 Narrated by: Leighton Pugh
Series: Big Ideas Simply Explained
Length: 15 hrs and 26 mins
Release date: 12-06-19
The Science Book AudioBook Summary
With over 225,000 copies in print, DK's Big Ideas series has struck a chord with readers fascinated – but also intimidated – by complex subjects like philosophy, psychology, politics, and religion.
The newest title in this successful and acclaimed series is The Science Book, an inventive visual take on astronomy, biology, chemistry, geology, and physics. The Science Book will have listeners conversant in genetic engineering, black holes, and global warming in no time. Along the way are found mini-biographies of the most well-known scientists, and a glossary of helpful scientific terms.
For students, and students of the world, there is no better way to explore the fascinating, strange, and mysterious world of science than in The Science Book.
Series Overview: Big Ideas Simply Explained series uses straightforward and engaging writing to make complex subjects easier to understand. With over 7 million copies worldwide sold to date, these award-winning books provide just the information needed for students, families, or anyone interested in concise, thought-provoking refreshers on a single subject.
File Size: 841.97 MB
Download
https://rg.to/file/f616de3fbe8c1a72ef1a82a403e45dcd/DK_-_The_Science_Book.m4b.html