The Rise of Communism By Vejas Gabriel Liulevicius, The Great Courses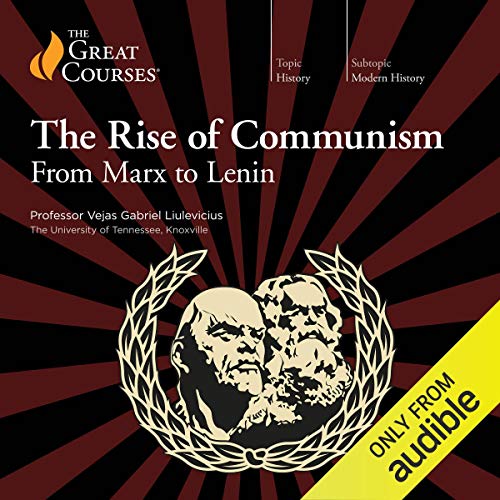 Narrated by: Vejas Gabriel Liulevicius
Length: 5 hrs and 31 mins
Release date: 11-08-19
The Rise of Communism AudioBook Summary
How did communism become such a pervasive economic and political philosophy? Why did it first take root in early 20th-century Russia? These and other questions are part of a fascinating story whose drama has few equals in terms of sheer scale, scope, or human suffering and belief.
These 12 lectures invite you to go inside communism's journey from a collection of political and economic theories to a revolutionary movement that rocked the world. Rich with historical insights, they zero in on the "how" and "why" of the Bolsheviks' rise to power and how communist ideas worked in theory and practice – and how they didn't.
First, you'll examine the utopian movements that influenced Marx and Engels, and how these leaders came to develop their revolutionary philosophies. From there, you'll discover how Lenin became the first person to put Marxist ideas into action by violently seizing power in Russia during the chaos of the First World War. Throughout, you'll meet thinkers and revolutionaries like Rosa Luxemburg and Leon Trotsky, unpack the meaning of texts like Das Kapital and The Communist Manifesto, and experience the shock and awe of events including the Paris Commune and the October Revolution. 
File Size:
131.03 MB
Download
https://rg.to/file/3db39abeda5431b9ee36a7844bf188e8/Vejas_Gabriel_Liulevicius,The_Great_Courses-_The_Rise_of_Communism.zip.html