The Rebel and the Kingdom By Bradley Hope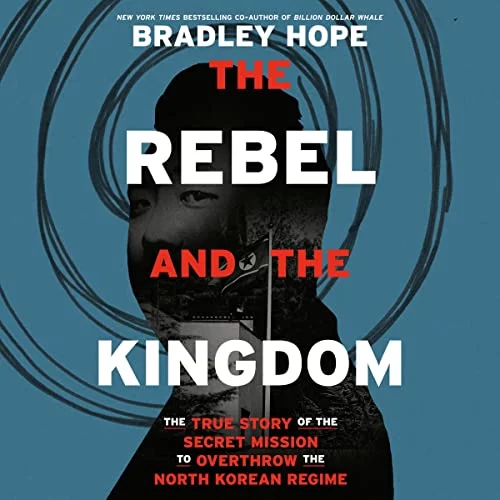 Narrated by: Lee Osorio
Length: 8 hrs and 46 mins
Release date: 11-01-22
The Rebel and the Kingdom By Bradley Hope AudioBook Summary
How did an Ivy League activist become a global fugitive? The New York Times bestselling co-author of Billion Dollar Whale and Blood and Oil chronicles the heart-pounding tale of a self-taught operative's high-stakes attempt to subvert the North Korean regime.
"Propulsive . . . Hope's account is both deeply reported and novelistic."—Ed Caesar, contributing staff writer for The New Yorker, author of The Moth and the Mountain
In the early 2000s, Adrian Hong was a soft-spoken Yale undergraduate looking for his place in the world. After reading a harrowing account of life inside North Korea, he realized he had found a cause so pressing that he was ready to devote his life to it.
What began as a trip down the safe and well-worn path of organizing soon morphed into something more dangerous. Hong journeyed to China, outwitting Chinese security services as he helped asylum-seeking North Koreans escape across the border. Meanwhile, Hong's secret organization, Cheollima Civil Defense (later renamed Free Joseon), began tracking the North Korean government's activities, and its volatile third-generation ruler, Kim Jong-un. Free Joseon targeted North Korean diplomats who might be persuaded to defect, while drawing up plans for a government-in-exile. After the shocking broad-daylight assassination in 2017 of Kim Jong-nam, the dictator's older brother, Hong, along with U.S. Marine veteran Christopher Ahn, helped ferry Kim Jong-nam's family to safety. Then Hong took the group a step further. He initiated a series of high-stakes direct actions, culminating in an armed raid at the North Korean embassy in Madrid—an act that would put Ahn behind bars and turn Hong into one of the world's most unlikely fugitives.
Download
https://rg.to/file/d90631ec84040efc836872d06f06f246/Bradley_Hope_-_The_Rebel_and_The_Kingdom.mp3.html