The Rational Male – The Players Handbook By Rollo Tomassi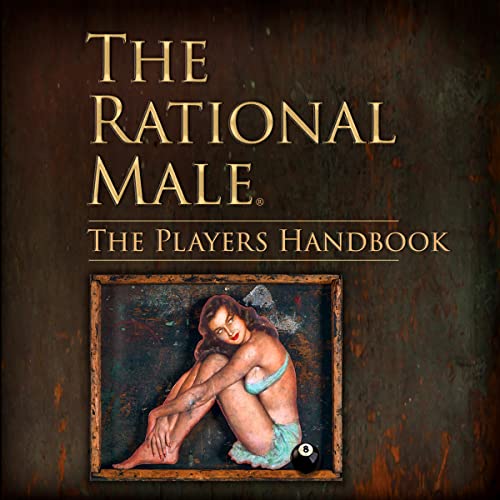 Narrated by: Trey Radel
Length: 12 hrs and 33 mins
Release date: 07-18-22
The Rational Male – The Players Handbook By Rollo Tomassi AudioBook Summary
In this final master-work of The Rational Male series, Rollo Tomassi breaks down the fundamental mechanics of Game, intersexual social skills, and the nuts and bolts psychology that makes it work. The Players Handbook is not a "how-to" book, it's a "why-it-works" book. It's not an instruction manual—it is the missing textbook on Game and understanding intersexual dynamics.
Game is an adaptive set of social skills and best practices in navigating intersexual dynamics in a modern sexual marketplace. While the rapid conditions of that marketplace are in constant change, the human-machine does not.
We need a modern Game textbook based on empirical 21st-century data, not emotional hopefulness. We need a reference manual for all dating coaches, relationship experts, as well as married men and would-be players. We need a players handbook to guide the practice of all Game.
Drawing on over 20 years of evolutionary psychology, biology, sociology, and anthropology, The Players Handbook fluidly addresses the natures of men and women's intersexual dynamics.
Game is a craft that sets players apart from average men. Average men are everywhere. The average guy is overweight, underemployed, low-or-no education, rudderless and purposeless in life and love.
Today's statistics show that women find only 4.5 percent of men attractive…attractive enough to initiate a dialogue with them. That 4.5 percent are the players. Their Game may suck, but they are the high-value men who women want to play with, and play with. And this is what's at the heart of this book.
Download
https://rg.to/file/5848c40a6606e60f1af717fb0dae3b8b/Rollo_Tomassi_-_The_Rational_Male_The_Players_Handbook.m4b.html