The Power of Conflict By Jon Taffer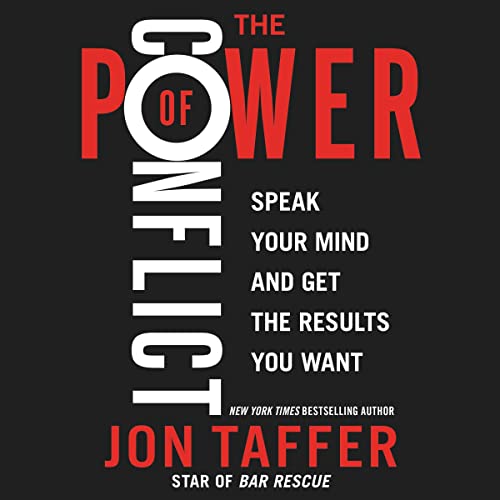 Narrated by: Jon Taffer
Length: 6 hrs and 6 mins
Release date: 05-03-22
The Power of Conflict AudioBook Summary
Star and executive producer of the hit TV show Bar Rescue and New York Times best-selling author of Don't Bullsh*t Yourself, Jon Taffer reveals the transformational power of conflict, sharing his toolkit for arguing smarter—at home, at work, and in life.
Most people try their best to avoid conflict. Bar Rescue host Jon Taffer understands that. Conflict can have negative results. It's easy to think that the key to a happy workplace or marriage is to avoid conflict. In reality, that's not the case—the key is to argue smarter.
Enter the Toolkit for Getting Conflict Right. Taffer's approach is focused on deliberate conflict—otherwise known as "conflict with a purpose." There are selective and strategic ways to have difficult conversations, and when doing so, to stay aware of your objectives rather than escalating tension unnecessarily. As Taffer explains, "The key is to act affirmatively, constructively, and productively." Eliminating conflict isn't always the answer; inevitably there will be times when it will arise. Engaging in conflict can be a way to clear the air, and get to the bottom of issues that, once resolved, can strengthen friendships, ease tensions at work, and address problems before they have a chance to bubble over.
Download
https://rg.to/file/508f6075f22c4eb4cc9b358cabab2d4d/Jon_Taffer_-_The_Power_of_Conflict.zip.html