The Planetsider Trilogy By GJ Ogden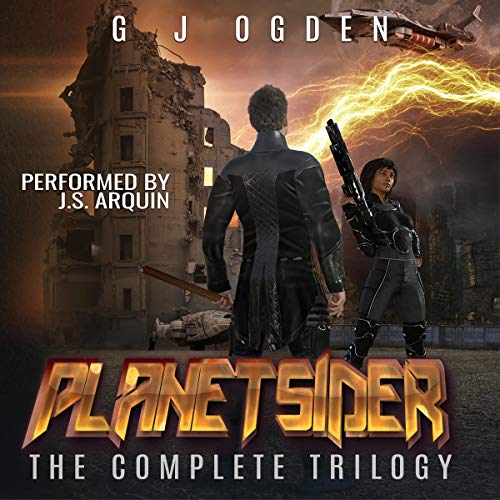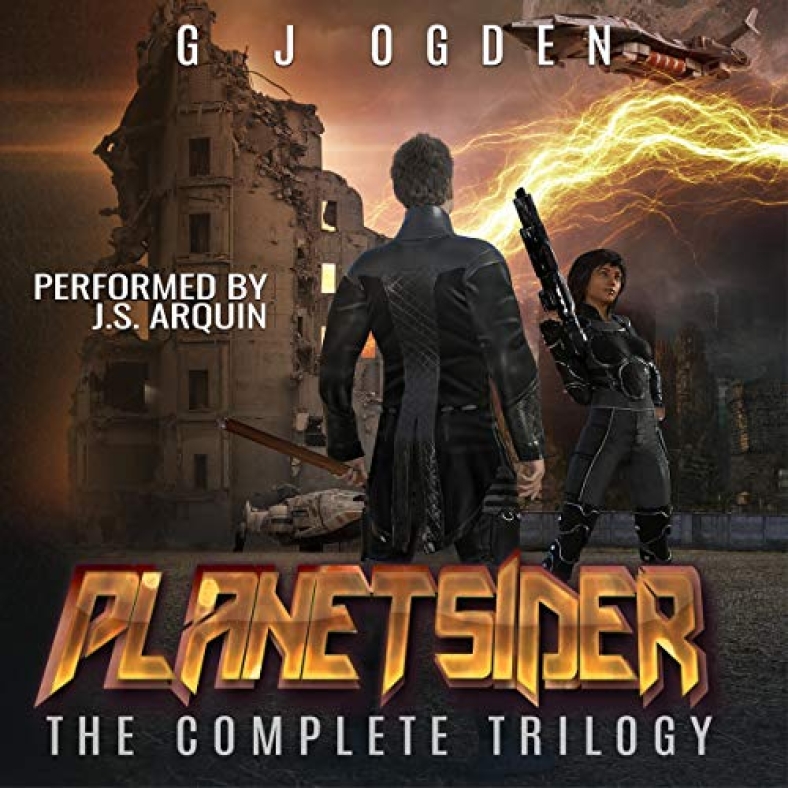 Narrated by: J.S. Arquin
Series: The Planetsider Trilogy, Book 1-3
Length: 32 hrs and 16 mins
Release date: 09-18-20
The Planetsider Trilogy AudioBook Summary
The complete series as one 32-hour omnibus edition.
A century ago, the world fell – but the war never ended.
Now, the survivors of the apocalypse are reunited, and a new fight begins.
A century after the war that destroyed the planet, the UEC and GPS remain locked in a generational conflict. Split between a vast orbital space station and a base on the moon, neither faction can return to the scorched and irradiated planet.
But for UEC officers Captain Maria "Sal" Salus and Commander Chris Kurren, there is no longer a choice. They either return planetside or face annihilation.
The planet contains dangers that Sal and Kurren could not have imagined in their fiercest nightmares. If the radiation doesn't kill them, the savagely mutated survivors of the fall, known as the Maddened, will.
However, not everyone on the planet died – or succumbed. To save their people and finally put an end to the war, Sal and Kurren must find a Planetsider.
Ignorant of the war that ravaged their world, the Planetsiders are immune. Amongst them is the idealistic ranger Ethan. Burning with a desire to understand his planet's dark past, Ethan chooses to fight with Sal and Kurren and put an end to the war.
File Size:
Download
https://rapidgator.net/file/85457ad95422a81fb007204925685068/GJ_Ogden_-_The_Planetsider_Trilogy.mp3.html