The New Elizabethans By James Naughtie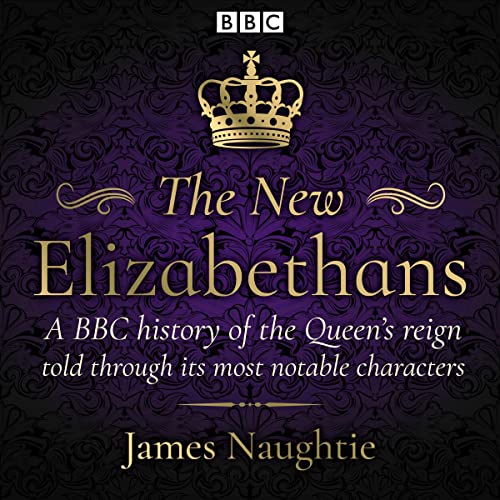 Narrated by: James Naughtie
Length: 6 hrs and 53 mins
Release date: 04-14-22
The New Elizabethans By James Naughtie AudioBook Summary
James Naughtie examines the lives and impact of the men and women who have given the second Elizabethan Age its character.
As the longest-lived and longest-reigning monarch of the United Kingdom, Queen Elizabeth II has presided over an era of tremendous social, political and cultural change. In 2012, to mark her Diamond Jubilee, Radio 4 looked back on the long span of her reign, and asked the public to choose high-profile public figures who have helped to define this New Elizabethan Age. Almost a thousand nominations poured in, and the final selection was decided by a panel of leading writers and historians, including Dominic Sandbrook, Bamber Gascoigne and Max Hastings.
In this celebratory collection, distinguished broadcaster James Naughtie profiles 37 of these iconic individuals. They come from all walks of life – from artists and scientists like David Hockney and Francis Crick, to business legends such as Alan Sainsbury and Anita Roddick, politicians including Roy Jenkins, Tony Blair and Alex Salmond, and even a member of the Royal Family: Diana, Princess of Wales. Some are world-famous, others less well-known, and there are several surprising choices – and a few controversial ones. But all have made their mark on our nation, for good or ill.
Here are fascinating portraits of mountaineer Sir Edmund Hillary, whose conquest of Everest was announced on the day of the queen's coronation; Elizabeth David, the food writer who brought European cuisine to British tables; leading thinker on British culture, race and identity Stuart Hall; renowned English composer Benjamin Britten; the inventor of the World Wide Web, Tim Berners-Lee – and many more, whose achievements and influence will stand the test of time. Together, they shine a light on postwar Britain, illuminating how our society has evolved over the seven decades since Queen Elizabeth II's accession.
Download
https://rg.to/file/d8bd442b216790d08c470415ee1eba50/James_Naughtie_-_The_New_Elizabethans.m4b.html