The Musician's Mind By Lynn Helding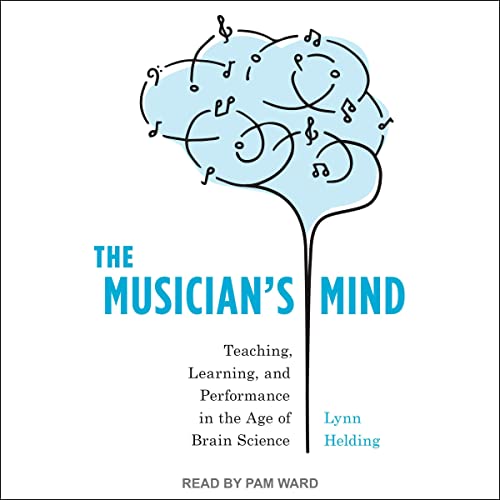 Narrated by: Pam Ward
Length: 13 hrs and 13 mins
Release date: 03-22-22
The Musician's Mind AudioBook Summary
Where does learning begin and how is it sustained and stored in the brain? For musicians, these questions are at the very core of their creative lives. Cognitive and neuroscience have flung wide the doors of our understanding, but bridging the gap between research data and music-making requires a unique immersion in both worlds.
Lynn Helding presents a symphony of discoveries that illuminate how musicians can optimize their mental well-being and cognitive abilities. She addresses common brain myths, motor learning research and the concept of deliberate practice, the values of instructional feedback, technology's role in attention disorders, the challenges of parenting young musicians, performance anxiety and its solutions, and the emerging importance of music as a social justice issue.
More than an exploration of the brain, The Musician's Mind is an inspiring call for artists to promote the cultivation of emotion and empathy as cornerstones of a civilized society. No matter your instrument or level of musical ability, this book will reveal to you a new dynamic appreciation for the mind's creative power.
Download
https://rg.to/file/f774260745c8b8ffa4c44c96a519ac64/Lynn_Helding_-_The_Musicians_Mind.zip.html