The Love of My Life By Rosie Walsh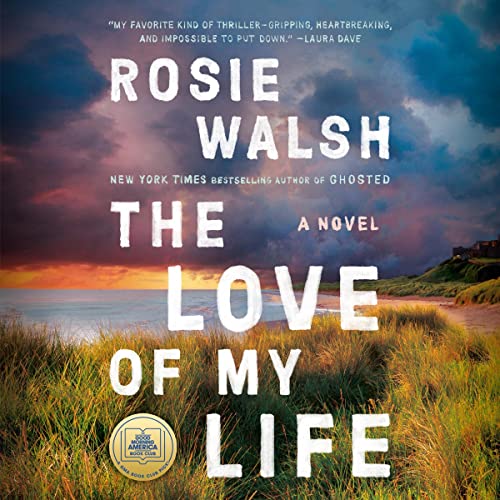 Narrated by: Imogen Church, Theo Solomon
Length: 11 hrs and 28 mins
Release date: 03-01-22
The Love of My Life AudioBook Summary
Good Morning America Book Club pick
"Rosie Walsh's The Love of My Life is my favorite kind of thriller – gripping, heartbreaking and impossible to put down." (Laura Dave)
From the New York Times best-selling author of Ghosted comes a love story wrapped in a mystery: an up-all-night pause-resister with a dark secret at its core.
I have held you at night for 10 years and I didn't even know your name. We have a child together. A dog, a house.
Who are you?
Emma loves her husband, Leo, and their young daughter, Ruby: She'd do anything for them. But almost everything she's told them about herself is a lie.
And she might just have got away with it, if it weren't for her husband's job. Leo is an obituary writer; Emma a well-known marine biologist. When she suffers a serious illness, Leo copes by doing what he knows best – researching and writing about his wife's life. But as he starts to unravel the truth, he discovers the woman he loves doesn't really exist. Even her name isn't real.
https://rg.to/file/edcb8e5fda5fc79b3a1258c6159477bf/Rosie_Walsh_-_The_Love_of_My_Life.mp4.html