The Last Continent By Terry Pratchett Narrated By Bill Nighy (2022 Edition)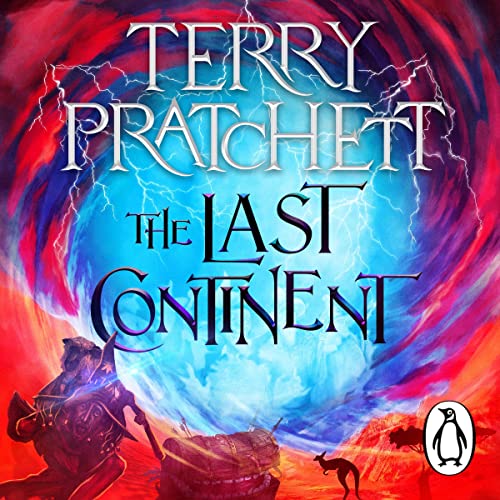 Narrated by: Colin Morgan, Peter Serafinowicz, Bill Nighy
Series: Discworld, Book 22, Discworld: Rincewind, Book 6
Length: 10 hrs and 56 mins
Release date: 07-07-22
The Last Continent By Terry Pratchett AudioBook Summary
The audiobook of The Last Continent is read by Colin Morgan (Merlin; Testament of Youth; Belfast). BAFTA and Golden Globe award-winning actor Bill Nighy (Love Actually; Pirates of the Caribbean; Harry Potter and the Deathly Hallows) reads the footnotes, and Peter Serafinowicz (Star Wars: Episode I – The Phantom Menace; Shaun of the Dead) stars as the voice of Death. Featuring a new theme tune composed by James Hannigan.
'Anything you do in the past changes the future. The tiniest little actions have huge consequences. You might tread on an ant now and it might entirely prevent someone from being born in the future.'
Rincewind, inept wizard and reluctant hero, has found himself magically stranded on the Discworld's last continent.
It's hot. It's dry. There was this thing once called The Wet, which no one believes in any more. Practically everything that's not poisonous is venomous. But it's the best bloody place in the world, all right?
And in a few days, it will die. The only thing standing between the last continent and wind-blown doom is Rincewind, and he can't even spell wizard. Still…no worries, eh?
he Last Continent is the sixth book in the Wizards series, but you can listen to the Discworld novels in any order. The first book in the Discworld series—The Colour of Magic—was published in 1983. Some elements of the Discworld universe may reflect this.
Download
https://rg.to/file/374530a1993ab5de9e4364ed798b5e88/Terry_Pratchett_-_The_Last_Continent.m4b.html