The Jutes By Charles River Editors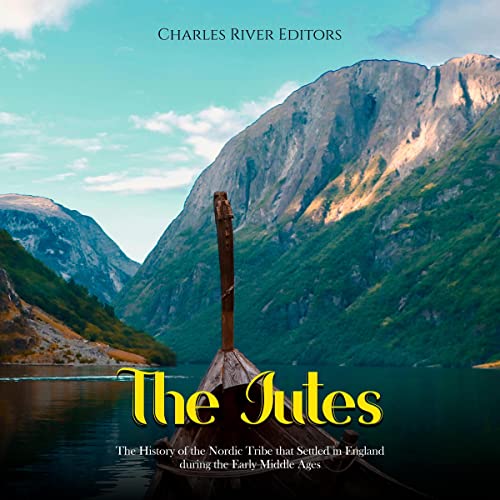 Narrated by: Colin Fluxman
Length: 1 hr and 47 mins
Release date: 14-12-21
The Jutes AudioBook Summary
Over 1,100 years before William the Conqueror became the King of England after the Battle of Hastings, Julius Caesar came, saw, and conquered part of "Britannia", setting up a Roman province with a puppet king in 54 BCE. In the new province, the Romans eventually constructed a military outpost overlooking a bridge across the River Thames. The new outpost was named Londinium, and it covered just over two dozen acres.
By the second century CE, Londinium was a large Roman city, with tens of thousands of inhabitants using villas, palaces, a forum, temples, and baths. The Roman governor ruled from the city in a basilica that served as the seat of government. What was once a 30-acre outpost now spanned 300 acres and was home to nearly 15,000 people, including Roman soldiers, officials, and foreign merchants. The Romans also built heavy defenses for the city, constructing several forts and the massive London Wall, parts of which are still scattered across the city today. Ancient Roman remains continue to dot London's landscape today, reminding everyone that almost a millennium before it became the home of royalty, London was already a center of power.
In the late fifth century, Hadrian's Wall was abandoned and Roman control of the area broke down. Little is known of this period of British history, but soon the Anglo-Saxons – who had been harassing the Saxon Shore as pirates – showed up and began to settle the land, creating a patchwork of little kingdoms and starting a new era of British history. Several early medieval historians, writing well after the events, said the Anglo-Saxons were invited to Britain to defend the region from the northern tribes and ended up taking over.
Download
https://rg.to/file/f43c025dd3c5c52a76d2e0cd3ba0c15d/Charles_River_Editors_-_The_Jutes.zip.html