The Johns Hopkins Guide to Psychological First Aid, Second Edition By George S. Everly Jr., Jeffrey M. Lating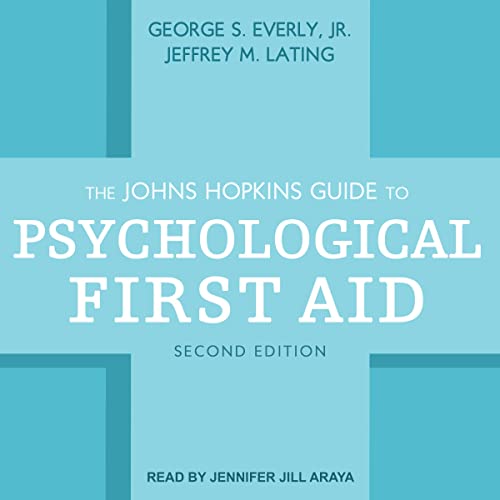 Narrated by: Jennifer Jill Araya
Length: 8 hrs and 29 mins
Release date: 08-02-22
The Johns Hopkins Guide to Psychological First Aid, Second Edition By George S. Everly Jr., Jeffrey M. Lating AudioBook Summary
Psychological first aid, or PFA, is designed to mitigate the effects of acute stress and trauma and assist those in crisis to cope effectively. PFA can be applied in emergencies, including disasters, terrorist attacks, and the COVID-19 pandemic. In the second edition of this essential guide, George S. Everly, Jr., and Jeffrey M. Lating draw on their experiences in Kuwait after the Gulf War, in New York City after the September 11 attacks, and during the COVID-19 pandemic to describe the principles and practices of PFA in an easy-to-follow, prescriptive, and practical manner.
Informed by current events, the second edition includes updated chapters as well as three completely new chapters on:
Cultural awareness
PFA considerations with children
The use of PFA to facilitate community mental health and resilience
Aimed at mental health practitioners, first responders, and global health disaster teams such as the World Health Organization, but also beneficial to those with little or no previous mental health training, The Johns Hopkins Guide to Psychological First Aid explains RAPID PFA—a unique method that follows a set of easily understood principles.
Download
https://rg.to/file/10c22df532aaad98e3616de563f0846f/George_S.Everly_Jr.,_Jeffrey_M._Lating-_The_Johns_Hopkins_Guide_to_Psychological_First_Aid,_Second_Edition.zip.html