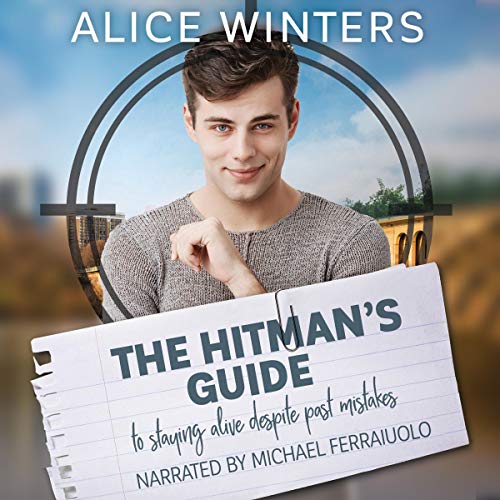 Narrated by: Michael Ferraiuolo
Series: The Hitman's Guide, Book 2
Length: 10 hrs and 28 mins
Release date: 04-20-20
The Hitman's Guide to Staying Alive Despite Past Mistakes AudioBook Summary
Jackson
Now that Leland's decided to give up his life as a hitman and take a walk on the mild side, we've been enjoying a simple life of taking down bad guys the legal way. I didn't know he would be just as reckless as a PI, but it's not my fault if I happen to enjoy helping him hunt down the occasional criminal. If only I could keep the house from being overrun by Leland's gun shrine – or stop him from making our cases "more exciting" by terrorizing people into confessing. Overall, life seems perfect, right?
Wrong.
We've been called in to investigate a suspicious murder committed by someone claiming to be the Sandman. When we find a note on the victim's body, we realize that this could ruin our lives forever.
Leland:
I wasn't involved in the murder. It might look like my writing and my note, but I wouldn't do that to Jackson -especially after I promised him that I wouldn't take a hit ever again. At least, not without telling him. I'm finally starting to learn that we're stronger together, and I'm not going to jeopardize that.
Luckily for both of us, this copycat doesn't know who he's dealing with. Game's on, fake Sandman. You think you can mess with me? Well, maybe you can, but that's beside the point, because I will protect Jackson no matter what, even if I almost drown him in the process. (Really, that wasn't my fault. He should learn how to swim better.)
File Size:
Download
https://rg.to/file/7e3d339b642be3ba2d8f8089fe3b4bf3/Alice_Winters_-_The_Hitman's_Guide_to_Staying_Alive_Despite_Past_Mistakes.m4b.html