The Heir of Shadows By Candice Wright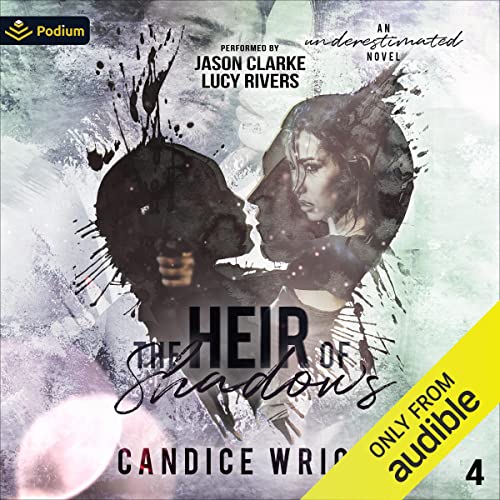 Narrated by: Jason Clarke, Lucy Rivers
Series: Underestimated, Book 4
Length: 8 hrs and 15 mins
Release date: 08-23-22
The Heir of Shadows By Candice Wright AudioBook Summary
There was a little girl who had a little gun, pointed right at the center of her forehead. When she was good, she was very, very good. Because if she was bad, she was dead.
Raised by a monster, rescued by a liar. The life Ava escaped from is a memory she would like to forget. But the past never stays buried for long, and when a tragic event forces Ava back home, the monster is waiting to finish what he started.
With fragile bonds put to the test, Ava will need to find the strength to fight back, putting her faith in the club she was never a part of, and a President who is more of a stranger to her than a brother.
Blood might be thicker than water, but it's blood that attracts sharks. If she doesn't learn to stay two steps ahead of the deranged killer who hunts her, she'll drown.
In a world of bloody secrets and twisted legacies, only one truth remains: to prevail, one of them must die. But who will survive: the Fallen King or his Tainted Heir?
Download
https://rg.to/file/af4930c3c5e37a456d829a5d3cf5812a/Candice_Wright_-_The_Heir_of_Shadows.m4b.html