The Hard Sell By Evan Hughes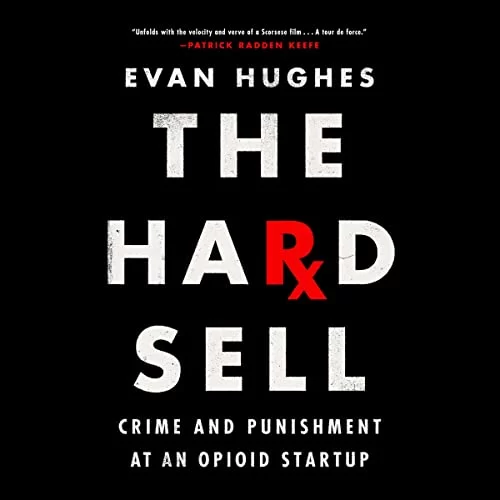 Narrated by: Mike Chamberlain
Length: 9 hrs and 16 mins
Release date: 01-18-22
The Hard Sell By Evan Hughes AudioBook Summary
The inside story of a band of entrepreneurial upstarts who made millions selling painkillers—until their scheme unraveled, putting them at the center of a landmark criminal trial.
"A fast-paced and maddening account…. Until I read The Hard Sell, about the outrageous behavior of an obscure drug company, I hadn't appreciated the full extent of the filth or the dark stain the opioid sector has left on the entire industry…. What's most surprising and powerful about The Hard Sell is not one company's criminality—we've grown inured to corporations behaving badly—as much as how institutionalized these practices were across the modern drug industry." —New York Times Book Review
John Kapoor had already amassed a small fortune in pharmaceuticals when he founded Insys Therapeutics. It was the early 2000s, a boom time for painkillers, and he developed a novel formulation of fentanyl, the most potent opioid on the market.
Download
https://rg.to/file/3bc383b62db3d89bb30dd09ae764c8d4/Evan_Hughes_-_The_Hard_Sell.zip.html