The Guilty One By Anna Karolina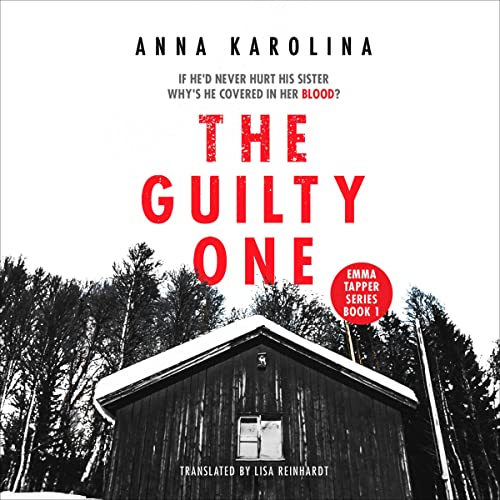 Narrated by: Moira Quirk
Series: Emma Tapper, Book 1
Length: 11 hrs and 49 mins
Release date: 08-19-22
The Guilty One By Anna Karolina AudioBook Summary
Is he guilty or innocent? Even he doesn't know…
On the eve of their thirtieth birthday, twins Jasmine and Nicolas Moretti celebrate late into the night. But when Nicolas wakes several hazy hours later, Jasmine is dead—and he is covered in her blood. Panicking, he takes the murder weapon and runs into the cold Stockholm night.
For the police, it's an open-and-shut case. Nicolas is guilty. And given that he remembers so little of what happened that night, even he isn't convinced of his innocence.
Emma Tapper, an ex-cop driven to drink by a tragedy she's devastated she couldn't prevent, is recruited by defence lawyer Angela Köhler to help with the high-profile Moretti case. While her new boss seems more concerned with winning than discovering the truth, Emma begins investigating the circumstances of the murder.
As she digs into the case, Emma finds herself clashing with former colleagues who are convinced they already know the truth. And the more horrific secrets she unearths, the more her own traumatic past returns to haunt her. She's not used to working to free a man behind bars, but something tells her Nicolas might be innocent. But if he didn't do it, who did?
Download
https://rg.to/file/8bc5ad1195453cdb0815b6c734ea5019/Anna_Karolina_-_The_Guilty_One.m4b.html