The Great Plague By Evelyn Lord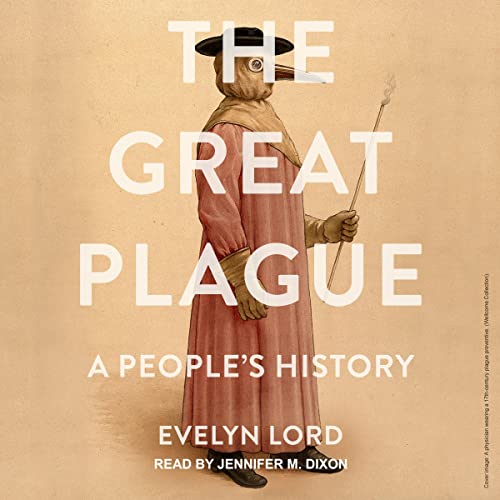 Narrated by: Jennifer M. Dixon
Length: 5 hrs and 34 mins
Release date: 02-28-22
The Great Plague AudioBook Summary
Focusing on Britain's peasants, shopkeepers, and other commoners, this history of the deadly Black Plague is a "local account of the countrywide calamity" (The Times).
In this intimate history of the extraordinary Black Plague pandemic that swept through the British Isles in 1665, Evelyn Lord focuses on the plague's effects on smaller towns, where every death was a singular blow affecting the entire community.
Lord's fascinating reconstruction of life during plague times presents the personal experiences of a wide range of individuals, from historical notables Samuel Pepys and Isaac Newton to common folk who tilled the land and ran the shops. The Great Plague brings this dark era to vivid life through stories of loss and survival from those who grieved, those who fled, and those who hid to await their fate.
Download
https://rg.to/file/6d4b81f5d8e334297fd0f5568ee39ed4/Evelyn_Lord_-_The_Great_Plague.zip.html