The Eye Test By Chris Jones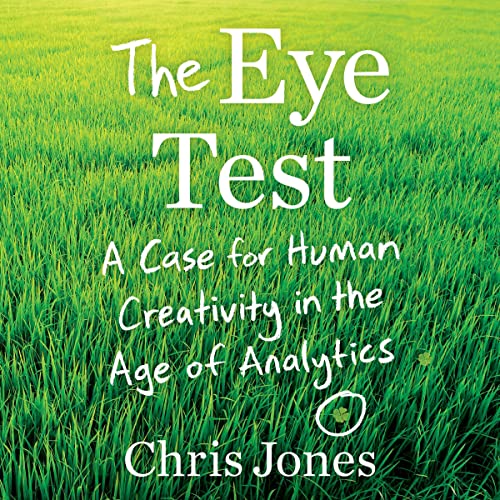 Narrated by: Chris Jones
Length: 8 hrs and 37 mins
Release date: 01-11-22
The Eye Test AudioBook Summary
In a world increasingly ruled by numbers and algorithms, award-winning journalist Chris Jones makes a compelling case for a more personal approach to analytical thinking​.
The Eye Test is a necessary course correction, a call for a more balanced, personal approach to problem-solving. Award-winning journalist Chris Jones makes the case for the human element – for what smart, practiced, devoted people can bring to situations that have proved resistant to analytics. Jones shares what he's learned from an army of extraordinary talents, including some of the best doctors, executives, athletes, meteorologists, magicians, designers, astrophysicists, and detectives in the world. There are lessons in their mastery.
Of course, there is a place for numbers in decision-making. No baseball player should be judged by his jawline. But the analytics revolution sparked by Michael Lewis' Moneyball now threatens to replace one kind of absurdity with another. We have developed a blind faith in the machine, the way a driver overly reliant on his GPS might be led off the edge of a cliff. Not all statistical analysis is sound. Algorithms aren't infallible, and spreadsheets aren't testaments. Trust in them too much, and they risk becoming instruments of destruction rather than understanding.
Download
https://nitro.download/view/C47A49AF2308F5E/Chris_Jones_-_The_Eye_Test.m4b
https://rg.to/file/8883214b168f7abbc2ca65c71a46c93c/Chris_Jones_-_The_Eye_Test.m4b.html