The Deadhouse By Linda Fairstein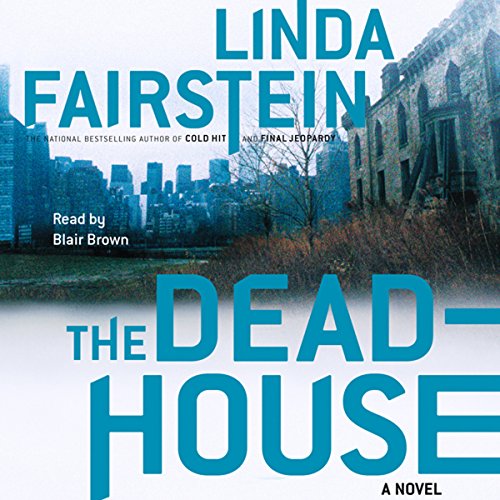 Narrated by: Melissa Hughes
Series: Alexandra Cooper, Book 4
Length: 12 hrs and 59 mins
Release date: 08-14-12
The Deadhouse AudioBook Summary
A richly nuanced synthesis of history and suspense.
One of New York City's most haunting buildings is the Deadhouse. This abandoned structure – which sits on a small island in the middle of the East River like the ghostly remains of a castle – plays in the imagination as a likely place for murder.
It's the holiday season, but there's little reason for cheer at one of New York's most elite colleges. A respected professor is dead, strangled and dumped in an elevator shaft. Lola Dakota's lifeless fingers clutch a few strands of hair, and a piece of paper in her pocket reads "The Deadhouse".
Opportunistic murder seems unlikely as assistant DA Alexandra Cooper uncovers a distressing pattern of betrayal and terror. There's proof that Lola's husband wanted her dead. And why did Lola have a photograph of Charlotte Voight pinned to her office bulletin board? Charlotte left her dorm room eight months ago and vanished into the night. Are they both victims of the same predator?
File Size: 313.77 MB
Download
https://rg.to/file/3d326f81801d7f83a8f1055630441af6/Linda_Fairstein_-_The_Deadhouse.zip.html