The Cellist By Daniel Silva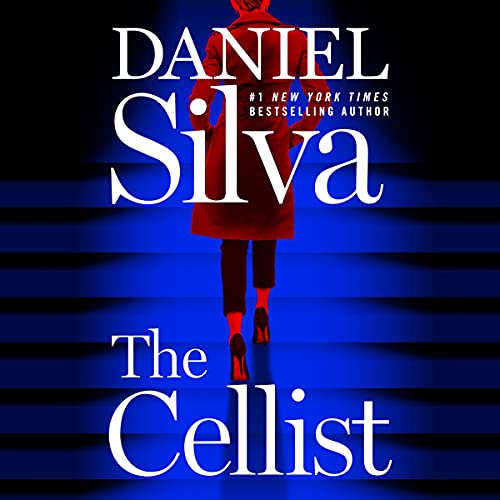 Narrated by: Edoardo Ballerini
Series: Gabriel Allon, Book 21
Length: 10 hrs and 13 mins
Release date: 07-13-21
The Cellist AudioBook Summary
From Daniel Silva, the internationally acclaimed number one New York Times best-selling author, comes a timely and explosive new thriller featuring art restorer and legendary spy Gabriel Allon.
Viktor Orlov had a longstanding appointment with death. Once Russia's richest man, he now resides in splendid exile in London, where he has waged a tireless crusade against the authoritarian kleptocrats who have seized control of the Kremlin. His mansion in Chelsea's exclusive Cheyne Walk is one of the most heavily protected private dwellings in London. Yet somehow, on a rainy summer evening, in the midst of a global pandemic, Russia's vengeful president finally manages to cross Orlov's name off his kill list.
Before him was the receiver from his landline telephone, a half-drunk glass of red wine, and a stack of documents….
The documents are contaminated with a deadly nerve agent. The Metropolitan Police determine that they were delivered to Orlov's home by one of his employees, a prominent investigative reporter from the anti-Kremlin Moskovskaya Gazeta. And when the reporter slips from London hours after the killing, MI6 concludes she is a Moscow Center assassin who has cunningly penetrated Orlov's formidable defenses.
Download
https://nitro.download/view/432563F694A3D5B/Daniel_Silva_-_The_Cellist.m4b
https://rg.to/file/9b824eb486b2e60d584a0f796a0bbbc6/Daniel_Silva_-_The_Cellist.m4b.html