The Books of Jacob By Olga Tokarczuk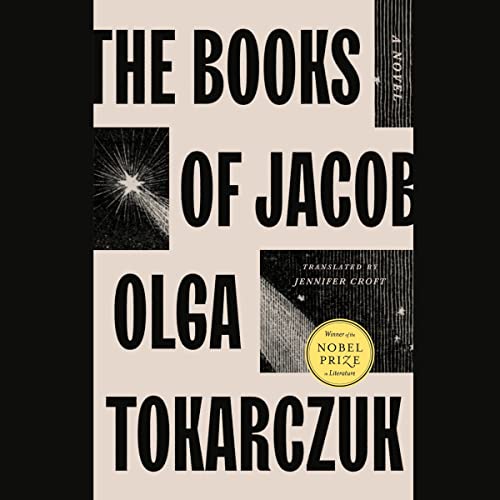 Narrated by: Allen Lewis Rickman, Gilli Messer
Length: 35 hrs and 37 mins
Release date: 02-01-22
The Books of Jacob AudioBook Summary
The Nobel Prize-winner's richest, most sweeping and ambitious novel yet follows the comet-like rise and fall of a mysterious, messianic religious leader as he blazes his way across 18th-century Europe.
In the mid-18th century, as new ideas – and a new unrest – begin to sweep the Continent, a young Jew of mysterious origins arrives in a village in Poland. Before long, he has changed not only his name but his persona; visited by what seem to be ecstatic experiences, Jacob Frank casts a charismatic spell that attracts an increasingly fervent following.
In the decade to come, Frank will traverse the Hapsburg and Ottoman empires with throngs of disciples in his thrall as he reinvents himself again and again, converts to Islam and then Catholicism, is pilloried as a heretic and revered as the Messiah, and wreaks havoc on the conventional order, Jewish and Christian alike, with scandalous rumors of his sect's secret rituals and the spread of his increasingly iconoclastic beliefs. The story of Frank – a real historical figure around whom mystery and controversy swirl to this day – is the perfect canvas for the genius and unparalleled reach of Olga Tokarczuk. 
Download
https://rg.to/file/19e3dd9f13c4a9f62c59e4dc6d53a484/Olga_Tokarczuk_-_The_Books_of_Jacob.zip.html