The Atlas Six By Olivie Blake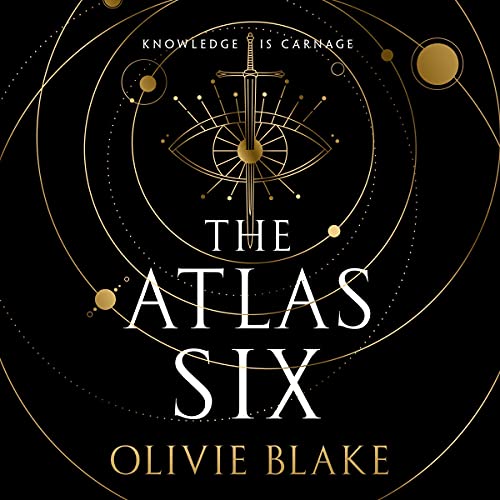 Narrated by: James Cronin, Siho Ellsmore, Munirih Grace, Andy Ingalls, Caitlin Kelly, Damian Lynch, David Monteith, Steve West
Series: The Atlas Series, Book 1
Length: 15 hrs and 59 mins
Release date: 03-01-22
The Atlas Six AudioBook Summary
The much-acclaimed BookTok sensation from Olivie Blake, The Atlas Six is now newly revised, edited with additional content, and available on audio for the first time.
The tag #theatlassix already has millions of views on TikTok
A dark academic debut fantasy with an established cult following that reads like The Secret History meets The Umbrella Academy.
The first in an explosive trilogy

The Alexandrian Society, caretakers of lost knowledge from the greatest civilizations of antiquity, are the foremost secret society of magical academicians in the world. Those who earn a place among the Alexandrians will secure a life of wealth, power, and prestige beyond their wildest dreams, and each decade, only the six most uniquely talented magicians are selected to be considered for initiation.
Enter the latest round of six: Libby Rhodes and Nico de Varona, unwilling halves of an unfathomable whole, who exert uncanny control over every element of physicality. Reina Mori, a naturalist, who can intuit the language of life itself. Parisa Kamali, a telepath who can traverse the depths of the subconscious, navigating worlds inside the human mind. Callum Nova, an empath easily mistaken for a manipulative illusionist, who can influence the intimate workings of a person's inner self. Finally, there is Tristan Caine, who can see through illusions to a new structure of reality – an ability so rare that neither he nor his peers can fully grasp its implications. 
Download
https://rg.to/file/a49f6f8e5d35fb99d25784beae5dfe68/Olivie_Blake_-_The_Atlas_Six.zip.html