The Art of Principled Entrepreneurship By Andreas Widmer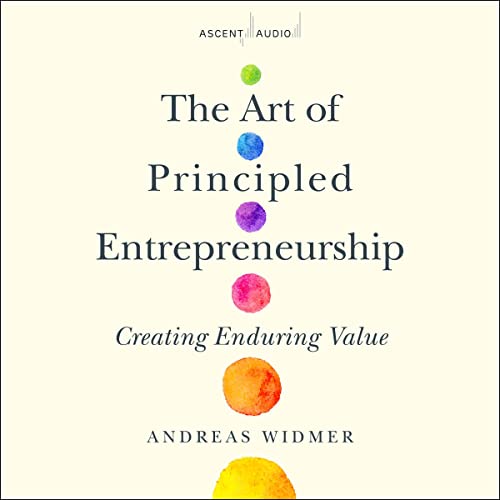 Narrated by: Walter Dixon, Andreas Widmer
Length: 6 hrs and 49 mins
Release date: 04-19-22
The Art of Principled Entrepreneurship AudioBook Summary
Are you an entrepreneur, manager, employee, or business student seeking to lead in a people-centered way? The Art of Principled Entrepreneurship is an insightful, practical guide to how businesses can and should be run to be both virtuous and profitable.
Art Ciocca orchestrated the creation of the largest wine brand that has dominated the industry for over twenty years. It is an achievement that even the best entrepreneurs can only dream of, yet perhaps you've never even heard his name.
Inspired by Art, Andreas Widmer crafts a practical model of principled entrepreneurship that anyone can adopt in their work. Widmer outlines five pillars that form the foundation of an entrepreneurial mindset that places the human person at the center of work: (1) The Economy Exists for People, Not People for the Economy; (2) To Work Is to Create; To Create Is to be Human; (3) Culture Eats Strategy for Breakfast; (4) Principled Business Creates Win-Win Solutions; (5) Always Think Like an Entrepreneur.
Download
https://rg.to/file/1542389d38abb1ff51cf6afc83dec78a/Andreas_Widmer_-_The_Art_of_Principled_Entrepreneurship.zip.html