The Art of Organizational Transformation By Gary Brantley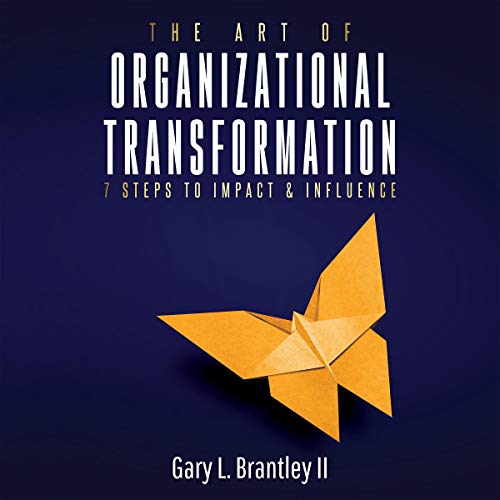 Narrated by: Fentriss O. Moore
Length: 2 hrs and 8 mins
Release date: 11-01-21
The Art of Organizational Transformation AudioBook Summary
CEOs, presidents, power players, and organizational leaders must weave a tangled web between impact and influence. Is it possible to do both? How can you lead and transform an organization, company, or business amid a tattered company culture, broken relationships, internal politics, and external stressors?
Enter Gary Brantley, who's nailed the seven-step strategy on how impact and influence can peacefully collide to empower leaders to build effective teams, healthy workplace cultures, and thriving business ecosystems with organizational transformation. Through navigating some of the nation's top tech companies to leading information technology for one of the largest and most robust cities in the country, Gary has proven success of executing The Art of Organizational Transformation with consistency.
It's time to implement a new plan to maximize your valuable time, position yourself as both a leader and a trusted ally, use charisma as the secret formula to your business solutions, rewrite your organizational narrative, and ignite change champions to set your vision on fire. It's time to approach even your personal life with smart strategies that have the power to transform your relationships, your family, and your future.
You deserve to be the leader who changes your organization forever. Your impact can be bigger. Your influence can be lasting. There's an art to it. When you do these things and you do them well, you are on your way to organizational transformation.
File Size: 108.91 MB
Download
https://rg.to/file/eb8a64d8a20509da9d834b6e64dc7a01/Gary_Brantley_-_The_Art_of_Organizational_Transformation.zip.html