The Anxious Investor By Scott Nations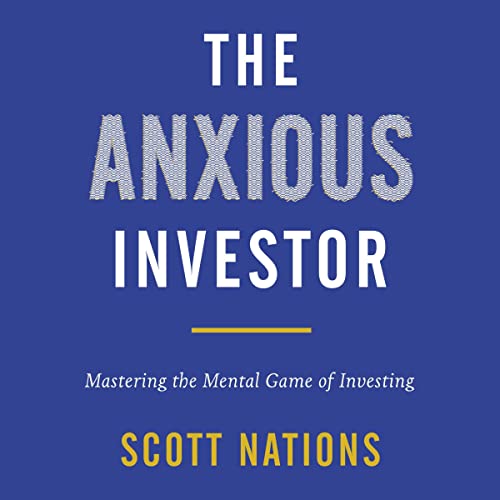 Narrated by: Scott Nations
Length: 7 hrs and 58 mins
Release date: 04-05-22
The Anxious Investor AudioBook Summary
A revelatory new guide to building wealth amidst stock market crashes and uncertain economic conditions, drawing upon financial modeling, behavioral psychology, and market history to offer practical advice to everyday investors.
Investing is scary. Never is that more true than during market pullbacks and recessions, whether the Great Recession of 2008; the brief, vertiginous COVID crash in 2020; or any number of recent smaller, yet still wrenching, periods of economic turbulence. We see those flashing red numbers and all semblance of "planning" or "risk tolerance" suddenly goes out the window. We wonder: Will I ever be able to retire? Should I be buying GameStop stock? What, uh, is this stock market thing, anyway?
Scott Nations has spent his career studying market volatility. His firm, NationsShares, is the world's leading independent developer of volatility and option-enhanced indexes. In The Anxious Investor, he teaches listeners how to understand the markets, master their own fear, and make the most of their money.
Download
https://rg.to/file/e0d827fa64213c37b696b29cdb4c821b/Scott_Nations_-_The_Anxious_Investor.zip.html