The Anti-Boyfriend By Penelope Ward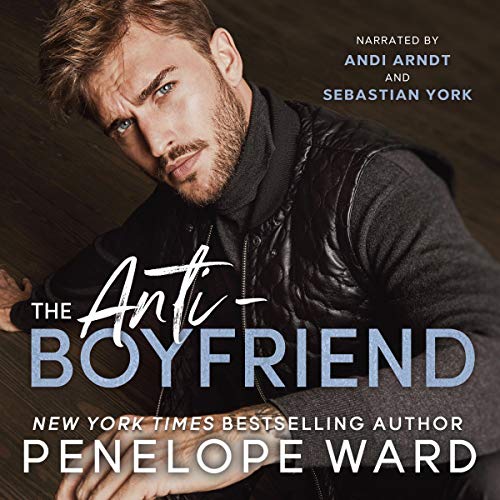 Narrated by: Andi Arndt, Sebastian York
Length: 7 hrs and 42 mins
Release date: 08-31-20
The Anti-Boyfriend AudioBook Summary
From New York Times best-selling author Penelope Ward comes a new stand-alone novel.
At first, my neighbor Deacon frustrated me. Sure, he was great-looking and friendly. But our walls were thin, and on occasion, he'd bring women to his place and keep me awake while he "entertained" them. As a single mother to an infant, I didn't appreciate it. So, finally, it was my turn.
When my daughter wouldn't stop wailing one night, Mr. Manwhore came knocking on my door. Miraculously, at the sound of his voice, Sunny stopped crying. And when he held her…she eventually fell asleep in his arms.
Deacon was rough on the exterior, but apparently on the inside? Mr. Single-and-Ready-to-Mingle was a baby whisperer.
After that night, we became friends. He'd go for coffee runs. Come over to chat. Normal friend stuff.
But over time, our conversations ran deeper. We got closer. Until one night we crossed the line.
File Size: 210.18 MB
Download
https://rg.to/file/4beae9ad992262f49129e79ffe1b1a80/Penelope_Ward_-_The_Anti-Boyfriend.m4b.html