The Almighty Dollar By Dharshini David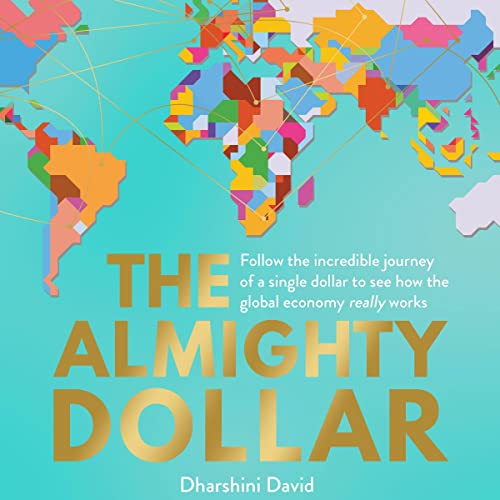 Narrated by: Sophie Roberts
Length: 9 hrs and 1 min
Release date: 07-28-22
The Almighty Dollar By Dharshini David AudioBook Summary
Have you ever wondered why we can afford to buy far more clothes than our grandparents ever could…but may be less likely to own a home in which to keep them all? Why your petrol bill can double in a matter of months, but it never falls as fast?
Behind all of this lies economics.
It's not always easy to grasp the complex forces that are shaping our lives. But by following a dollar on its journey around the globe, we can start to piece it all together. From a shopping trip in suburban Texas, via China's central bank, Nigerian railroads, the oilfields of Iraq and beyond, The Almighty Dollar reveals the economic truths behind what we see on the news every day. Why is China the world's biggest manufacturer—and the USA its biggest customer? Is free trade really a good thing? Why would a nation build a bridge on the other side of the planet?
Download
https://rg.to/file/5753365e4120ff290a7361d72dd260da/Dharshini_David_-_The_Almighty_Dollar.zip.html