Sweet Talk By Cara Bastone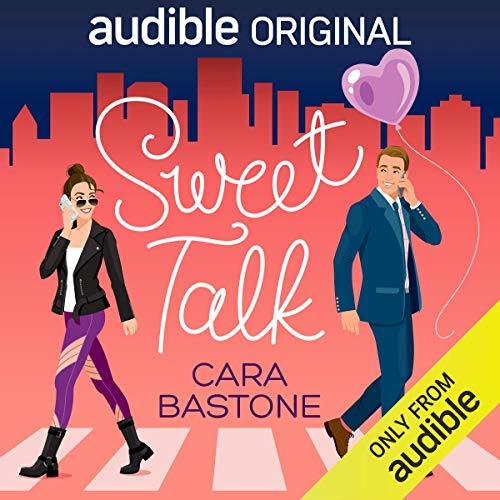 Narrated by: Lidia Dornet, Chris Brinkley
Series: Love Lines
Length: 5 hrs and 42 mins
Release date: 04-22-21
Sweet Talk By Cara Bastone AudioBook Summary
Stay up all night with this funny, surprising romantic comedy from Audie Award nominee Cara Bastone – scripted exclusively for audio!
It's officially booty o'clock, I'm alone again in my kitchen choking down a slice of terrible chocolate cake…and I'm pretty sure I just got drunk texted by the man I have a ginormous crush on.
I've been daydreaming about Eliot Hoffman's dimples for two months, and even though I'm sure this was a mistake on his end, it doesn't mean it's not an opportunity on mine.
It's the middle of the night, and I just wanna talk to him. So I text him back.
And then somehow we keep talking…ALL NIGHT. We're both insomniacs, so talking all night soon turns into talking EVERY night. And talking about nothing soon turns into talking about something. And here we go from in-depth analysis of reality TV to my relationship with my family, to his amazing artwork. There's no topic we don't cover….
Download
https://rg.to/file/1816595fb3a534f69bb4069b5f7866a5/Cara_Bastone_-_Sweet_Talk.mp3.html