Super Thinking By Gabriel Weinberg, Lauren McCann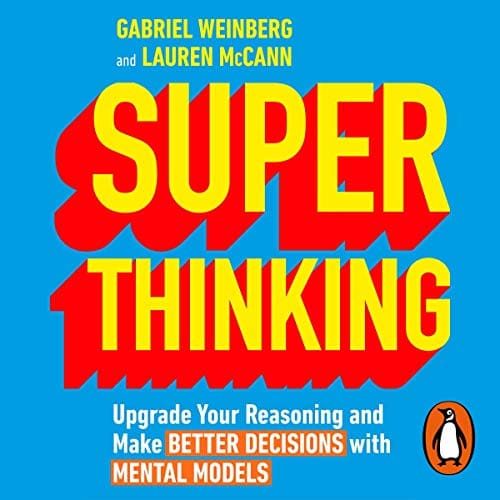 Narrated by: Rene Ruiz
Length: 12 hrs and 37 mins
Release date: 06-20-19
Super Thinking AudioBook Summary
You want to make better decisions. You want to be right more of the time professionally and personally. However, being more right consistently is a hard problem because the world is such a complex, evolving place. How do you navigate this complexity?
Mental models are decision-making tools that guide our perception of the world and our behaviour in it. They help us understand life, make decisions and solve problems. The best models help us make intelligent investments, develop groundbreaking technologies and even travel to outer space.
Building on our knowledge of well-known models such as the Bandwagon Effect or Paradigm Shift and introducing us to the lesser known like the Eisenhower Matrix or the Boiling Frog Symbol, this indispensable audiobook distils the most effective mental models into a single digestible volume.
File Size: 319.43 MB
Download
https://rg.to/file/b0bdd4486c4e4d7206d64e90ed302c8a/Gabriel_Weinberg,Lauren_McCann-_Super_Thinking.zip.html