Super Sales on Super Heroes By William D. Arand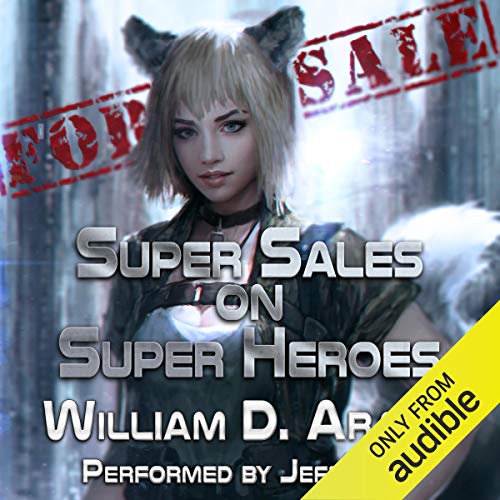 Narrated by: Jeff Hays
Series: Super Sales on Super Heroes, Book 1
Length: 11 hrs and 46 mins
Release date: 06-20-17
Super Sales on Super Heroes By William D. Arand AudioBook Summary
In a world full of super powers, Felix has a pretty crappy one.
He has the ability to modify any item he owns. To upgrade anything.
Sounds great on paper. Almost like a video game.
Except that the amount of power it takes to actually change, modify, or upgrade anything worthwhile is beyond his abilities.
With that in mind, Felix settled into a normal life. A normal job.
His entire world changes when the city he lives in is taken over by a super villain. Becoming a country of one city. A city state.
Surprisingly, not a whole lot changed. Politicians were still corrupt. Banks still held onto your money. And criminals still committed crime.
Download
https://rg.to/file/2e50eaf2a5e6a049798ac6ea4ac2398b/William_D.Arand-_Super_Sales_on_Super_Heroes_1.m4b.html