Stress-Free Productivity By Alice D. Boyes PhD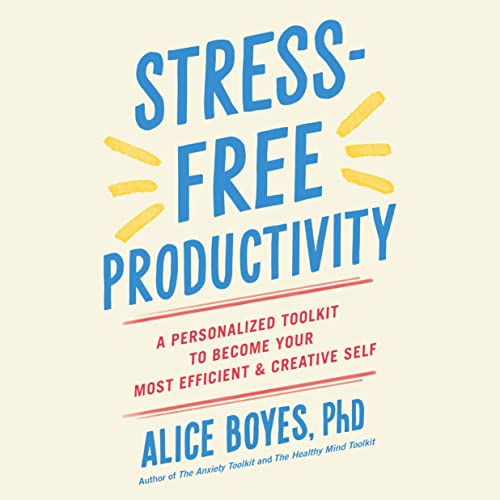 Narrated by: Alice Boyes PhD
Length: 8 hrs and 4 mins
Release date: 03-01-22
Stress-Free Productivity AudioBook Summary
From the author of The Anxiety Toolkit, a guide to creating your own personalized productivity plan, using self-science to make systems that work for you.
There is no such thing as a one-size-fits-all productivity plan. The tricks that work for your colleague may not work as well for you. Or perhaps they don't work at all. The fact is that everyone has their own productivity quirks to make them work efficiently and effectively. They just don't know how to crack them.
Enter former clinical psychologist Alice Boyes. In this innovative guide, she will help you diagnose your unique productivity profile and give you the framework to formulate a powerhouse personalized system. Drawing on groundbreaking research, countless examples, and quizzes in every chapter, this book will help you be the most growth-oriented, most effective and efficient, and most creative and visionary version of yourself.
Download
https://rg.to/file/7b1d100b93bfab15fc75dfb9cef7906d/Alice_D.Boyes_PhD-_Stress-Free_Productivity.zip.html