Star Wars: Brotherhood By Mike Chen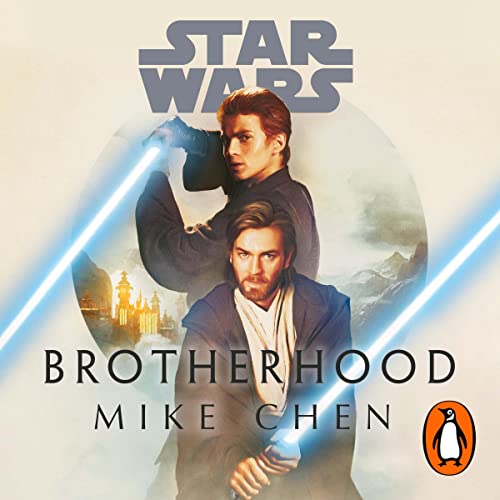 Narrated by: Jonathan Davis
Series: Star Wars
Length: 12 hrs and 46 mins
Release date: 05-10-22
Star Wars: Brotherhood By Mike Chen AudioBook Summary
Obi-Wan Kenobi and Anakin Skywalker must stem the tide of the raging Clone Wars and forge a new bond as Jedi Knights.
The Clone Wars have begun. Battle lines are being drawn throughout the galaxy. With every world that joins the Separatists, the peace guarded by the Jedi Order is slipping through their fingers.
After an explosion devastates Cato Neimoidia, the jewel of the Trade Federation, the Republic is blamed and the fragile neutrality of the planet is threatened. The Jedi dispatch Obi-Wan Kenobi, one of the Order's most gifted diplomatic minds, to investigate the crime and maintain the balance that has begun to dangerously shift. As Obi-Wan investigates with the help of a heroic Neimoidian guard, he finds himself working against the Separatists who hope to draw the planet into their conspiracy-and senses the sinister hand of Asajj Ventress in the mists that cloak the planet.
Amid the brewing chaos, Anakin Skywalker rises to the rank of Jedi Knight. Despite the mandate that Obi-Wan travel alone—and his former master's insistence that he listen this time—Anakin's headstrong determination means nothing can stop him from crashing the party and bringing along a promising but conflicted youngling.
Download
https://rg.to/file/bdd6a4b8c945d2081d9f2b4535e58be7/Mike_Chen_-_Star_Wars_Brotherhood.mp3.html