Stank Delicious By Steven Campbell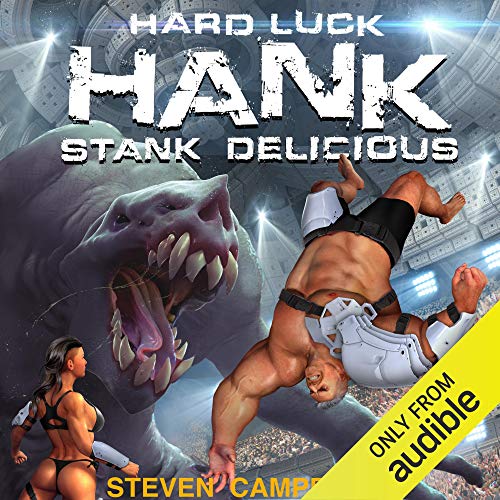 Narrated by: Liam Owen
Series: Hard Luck Hank, Book 5
Length: 12 hrs and 27 mins
Release date: 06-17-16
Stank Delicious AudioBook Summary
Belvaille has cemented its place as the most important system in the galaxy and Hank is working as an official Factotum, negotiating deals between gangs and noblemen under the watchful eye of the Arch Minister.
When his ever-capable butler, Cliston, is approached to become the General Manager of a Super Class glocken team, Hank is hired not only as protection, but as a player.
Hank finds himself thrown into the most grueling bloodsport in the galaxy and tasked with finding out how and why players are being abducted.
The friendly rivalries turn into full-scale conflict, and Hank unravels a far more insidious plot than the fixing of gambling results. In the process, Hank learns a lot about his history that he never even dreamed had existed.
File Size: 339.42 MB
Download
https://rapidgator.net/file/2792f6c3c15fbc8d1f41144258ab3ff2/Steven_Campbell_-_Stank_Delicious.m4b.html