She Proclaims By Jennifer Palmieri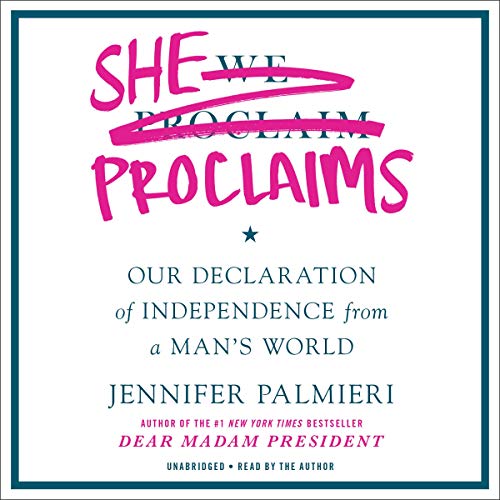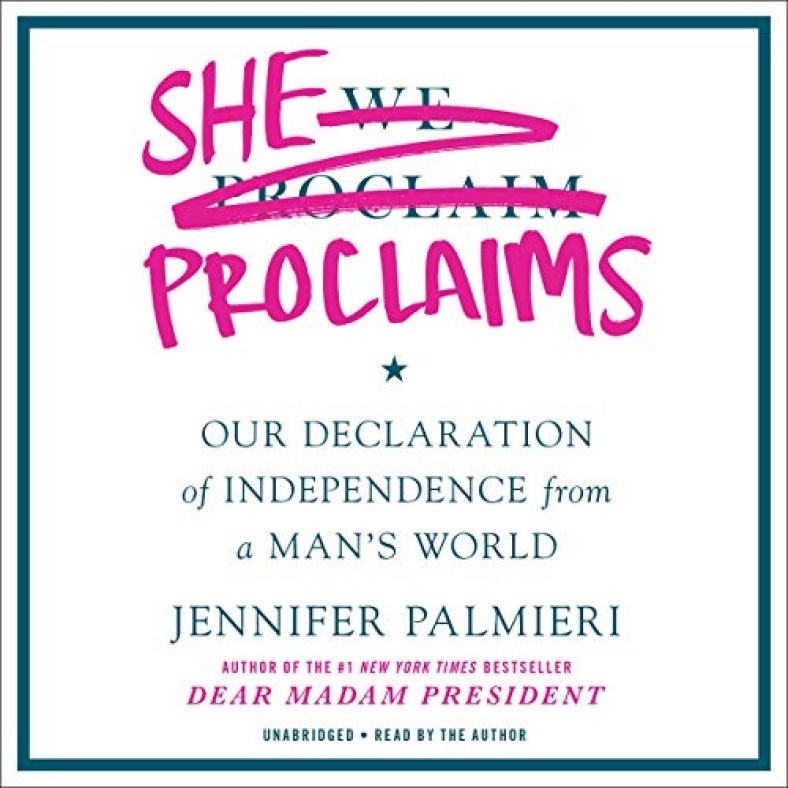 Narrated by: Jennifer Palmieri
Length: 3 hrs and 17 mins
Release date: 07-21-20
She Proclaims AudioBook Summary
Take action and shatter the glass ceiling with this empowering and optimistic feminist guide from the number one New York Times best-selling author of Dear Madam President.
In an era marked by a frustrating sense of stagnation for women, Jennifer Palmieri has found a way to move beyond the bounds of patriarchy. Building on the lessons shared in Dear Madam President, Palmieri argues that women have gone as far as they can in a world made for men, and it is time to break from it.
She Proclaims declares what most women know in their souls but have yet to say out loud – that they deserve something better than a life where men hold a vast majority of power and women continue to be undervalued. It is a manifesto for the second century of feminism that no longer chases a man's elusive path but proclaims the value, ambition, and emotion women have had all along to change their world by changing how they engage in it.
File Size: 82.58 MB
Download
https://rg.to/file/33c8ff4522d5f97ade8e86f3eaae3c97/Jennifer_Palmieri_-_She_Proclaims.zip.html