Shakespeare By Leslie Dunton-Downer, Alan Riding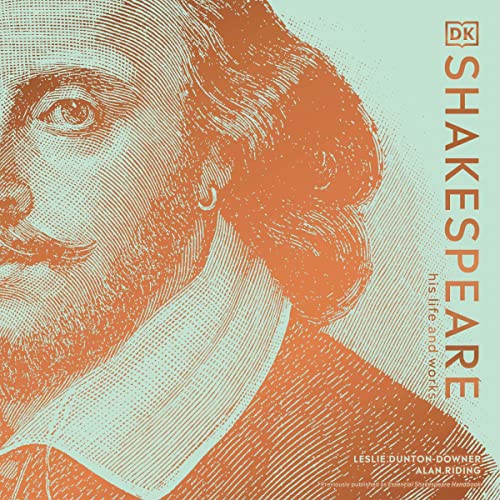 Narrated by: Charles Armstrong
Length: 19 hrs and 26 mins
Release date: 10-25-22
Shakespeare By Leslie Dunton-Downer, Alan Riding AudioBook Summary
A comprehensive collection of the life and works of a literary great—William Shakespeare!
This guide unravels the life and works of Shakespeare and his plays, from language, history, and themes to plays, poems, and sonnets. Explore the art of this famous playwright and his enduring legacy through the stunning gift format.
Celebrate one of the theaters most influential contributors through his legendary works of comedy, tragedy, romance, and poetry. Inside this playbook, you'll find:
A clear and accessible format.
Plot summaries of all 39 plays with lists of characters.
Guidance on how to understand and interpret his great sonnets and narrative poems.
Plays ordered by time and genre, helping listeners trace the development of Shakespeare's topics, themes, and artistry.
Clarification of the mythological, geographical, and historical context of each play, with its language, dramatic action, and themes decoded.
Illuminated guidance on how to approach listening to the play and seeing it perform.
Shakespeare fans will revel in the marvelous depiction of the Stratford-upon-Avon born Bard himself! His drama book allows you to dive into famous works like Hamlet, Romeo and Juliet, and A Midsummer Night's Dream, and explore Shakespeare's sources and inspirations for each! Themes, plots, characters, and language are brought to life with act-by-act plot summaries, resumes of main characters, and in-depth analysis of Shakespeare's use of the English language.
Download
https://rg.to/file/7185f956f4460cb2066e3bf03e660e0a/Leslie_Dunton-Downer,Alan_Riding-_Shakespeare_His_Life_and_Works.mp3.html