Sex 4 Books in 1 Tantric Sex Kama Sutra Dirty Talk & Sex Positions By Charlotte A. Rose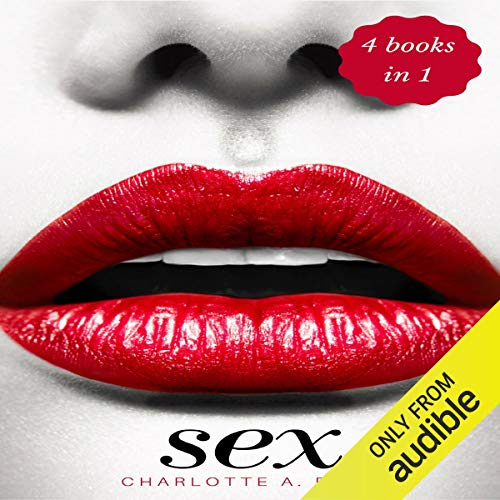 Narrated by: J. Ward, Michael Hatak, Lynn Thompson
Length: 4 hrs and 53 mins
Release date: 09-29-17
Sex 4 Books in 1 Tantric Sex Kama Sutra Dirty Talk & Sex Positions AudioBook Summary
Has your sex life with your partner grown stale and cold?
Do you miss the exciting "spark" that you may once have had, and wonder if there is any way to get it back?
Would you enjoy feeling 100% confident that you were the best lover your partner has ever had?
If you answered "yes" to any of the above questions, this book is just what you need to get informed, grow confident, and get exactly what you desire out of your most important intimate relationship, tonight!
Sex: 4 Books in 1 is the ultimate guide to achieving what we all desire – a satisfying, healthy, passionate sex life. The books within were written with sensually curious, sexually ambitious individuals and couples like you in mind.
Here, you will veer beyond the surface of tantric sex and kama sutra, gaining a deep understanding of what they are really all about. In the third book you will master the art of talking dirty, bringing your partner intense excitement, and in many cases, orgasm – just by the sound of your voice. The last book will instruct you on how to maneuver into exciting, unique, and safe sex positions that are sure to spice up your lovemaking sessions.
File Size: 66.27 MB
Download
https://rg.to/file/6a2f72dc4bf2e2be413e4eca25a2cc55/Charlotte_A.Rose-Sex_4_Books_in_1_Tantric_Sex,_Kama_Sutra,_Dirty_Talk&_Sex_Positions.m4b.html